Ultimate Ice Fishing Shack
The lake at the cottage is not open for winter fishing so the brothers Andrew and Kevin decide they need a mobile ice fishing shack they can haul into the middle of a frozen lake.
Project Steps
Step 7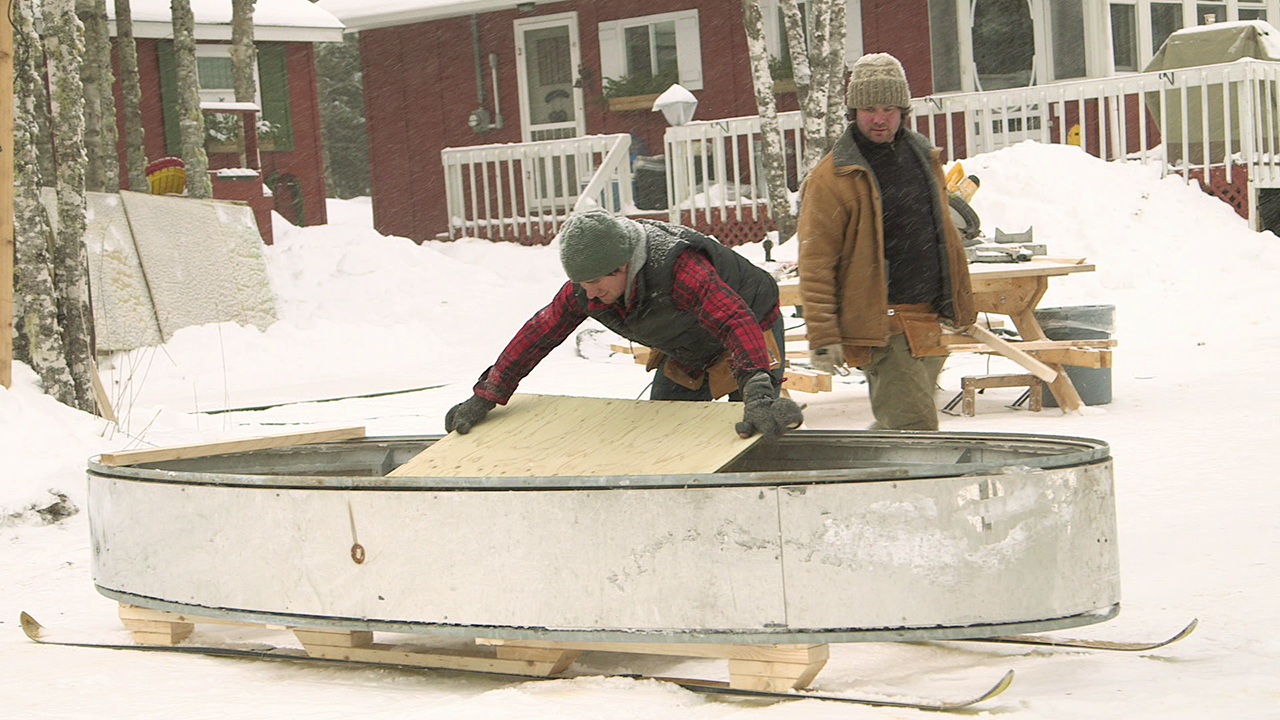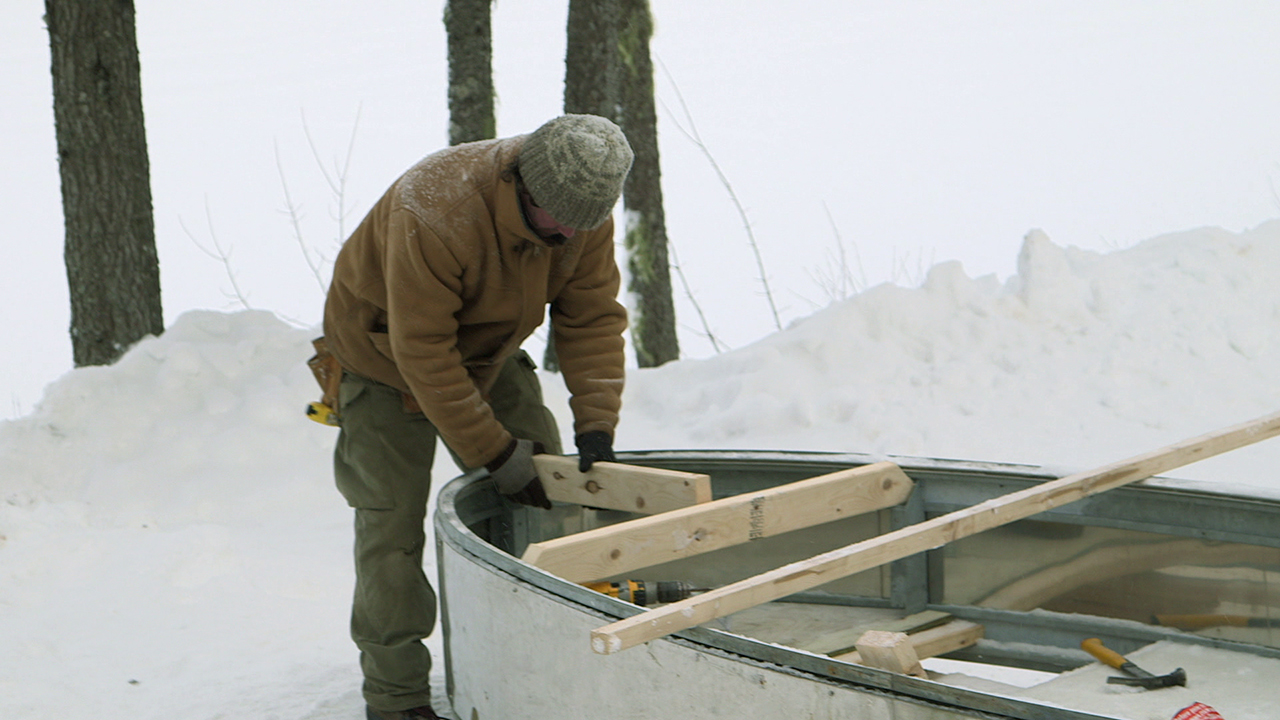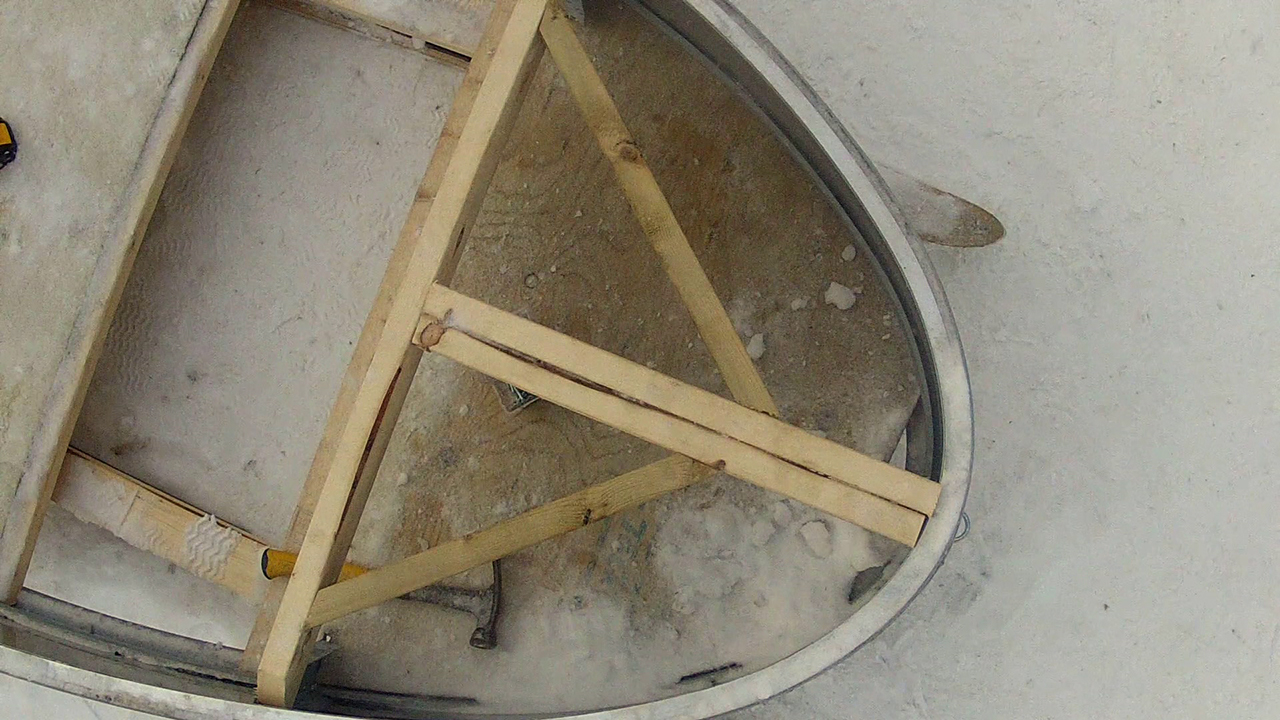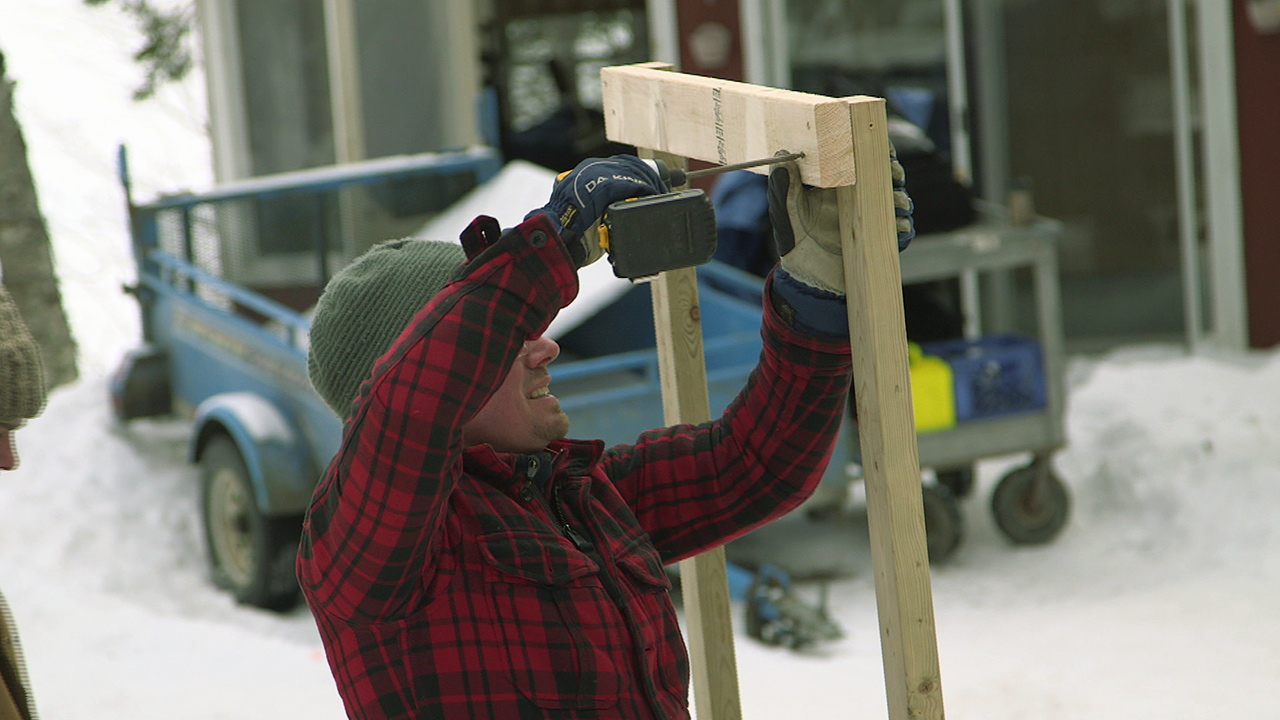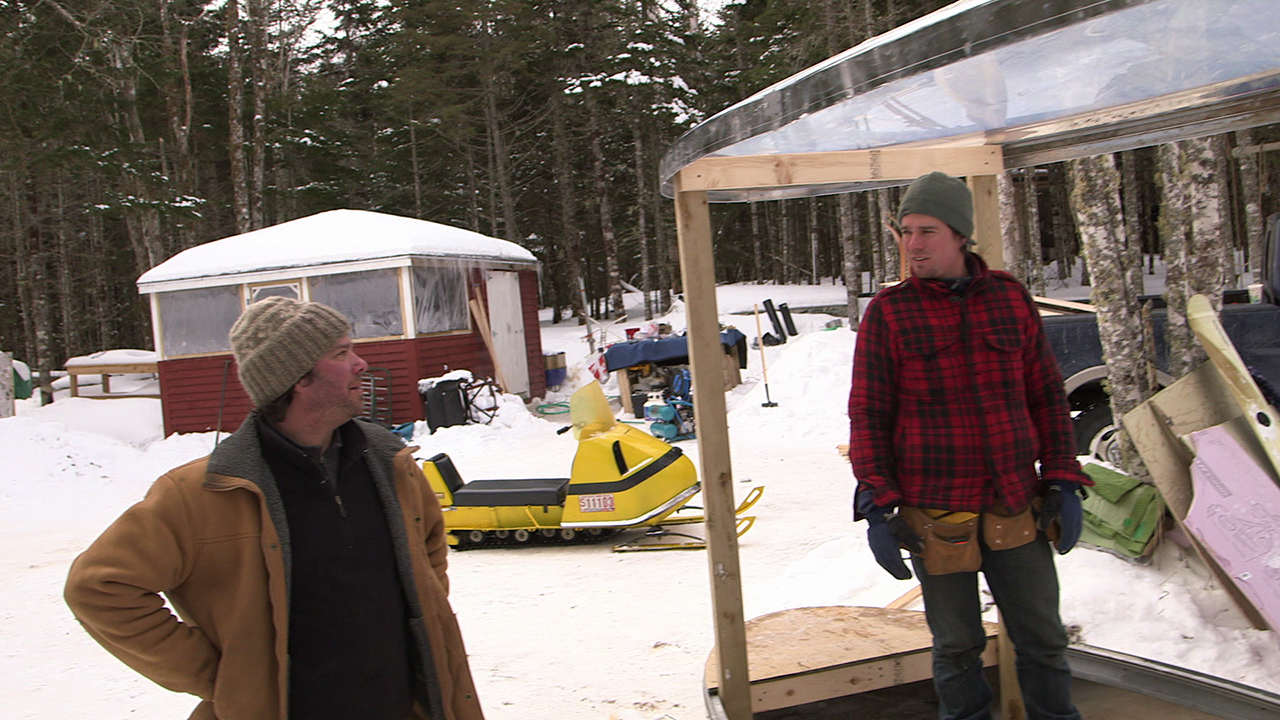 The next step was to install the floor and other interior structures. We screwed down plywood for the subfloor and then using more 2-by-4's, began framing for our seats. We placed the seating at either end and installed trap doors for each of us to access the ice through the floor.
At this point, we dry-fit our posts and roof — it helped us visualize just how much room we had inside our fishing-shack-in-progress.
Comments
The Ultimate Projects Guide