Ultimate Ice Fishing Shack
The lake at the cottage is not open for winter fishing so the brothers Andrew and Kevin decide they need a mobile ice fishing shack they can haul into the middle of a frozen lake.
Project Steps
Step 5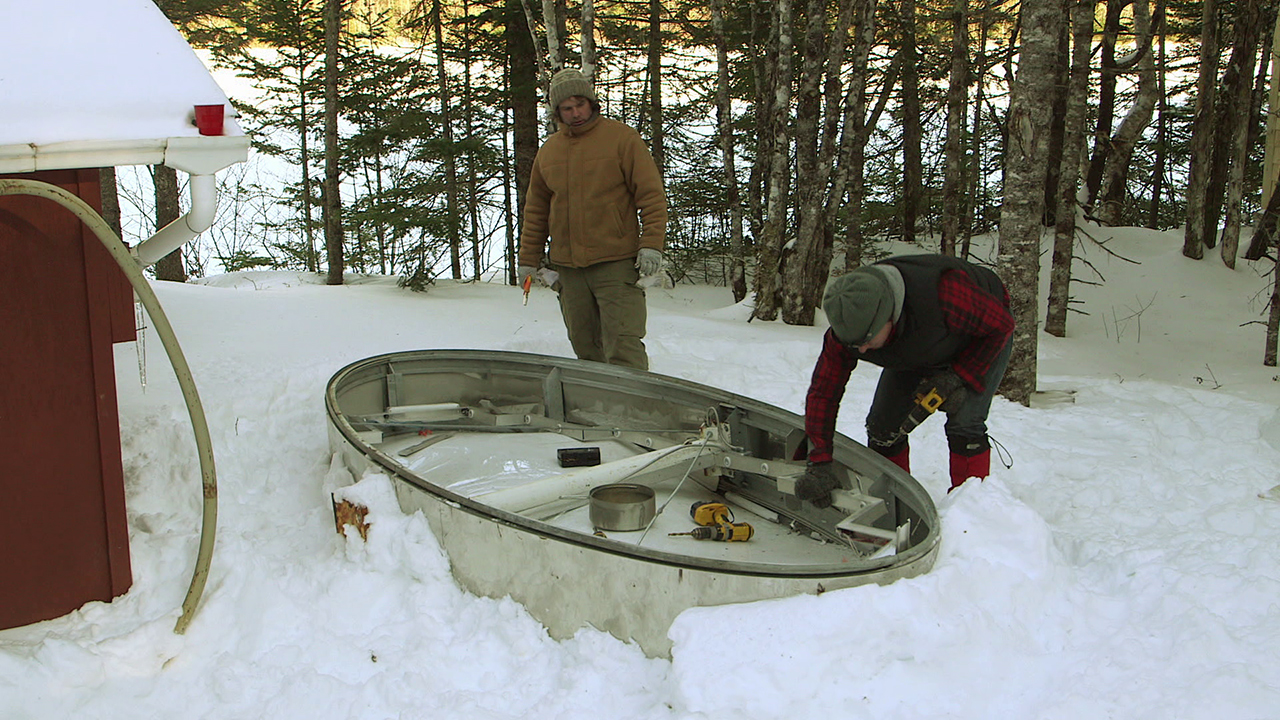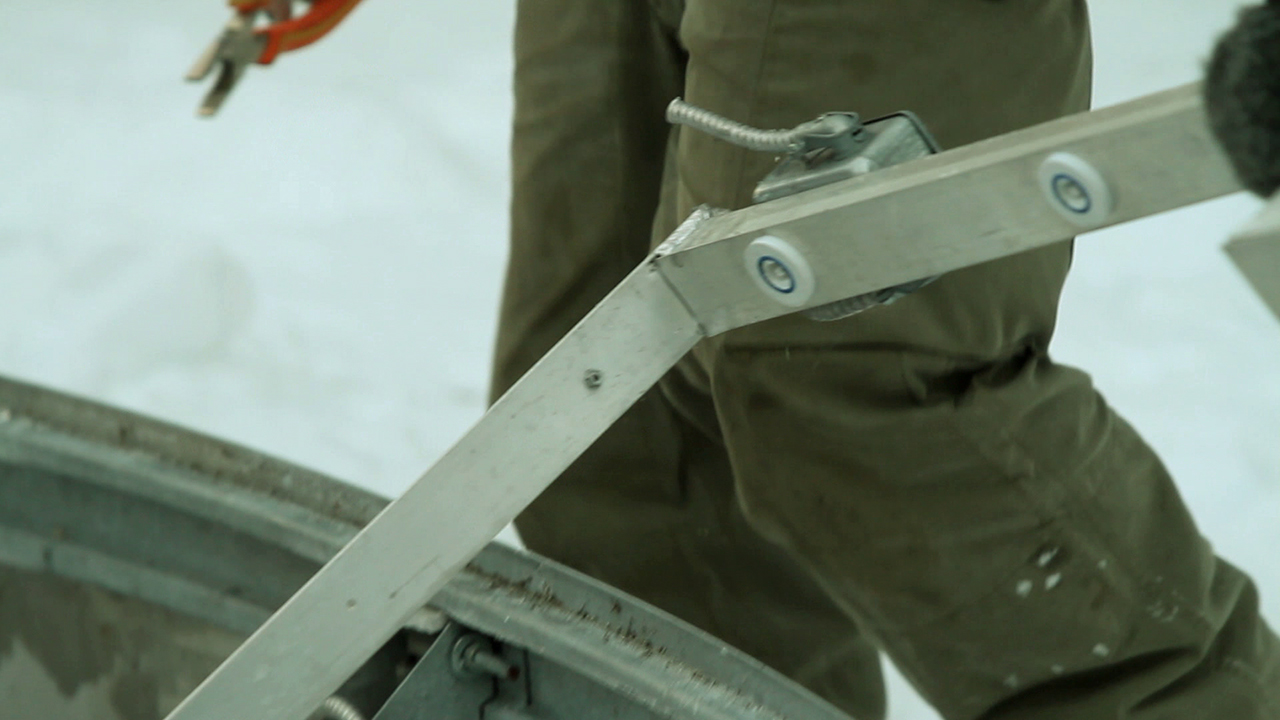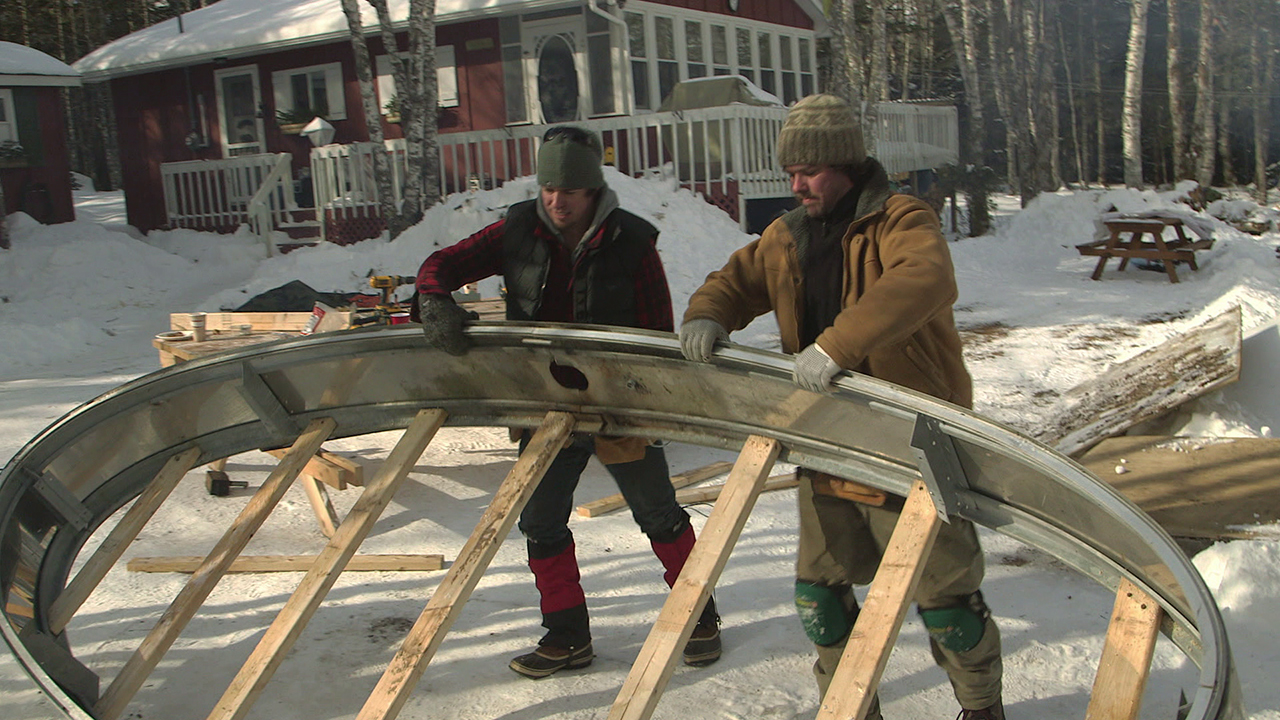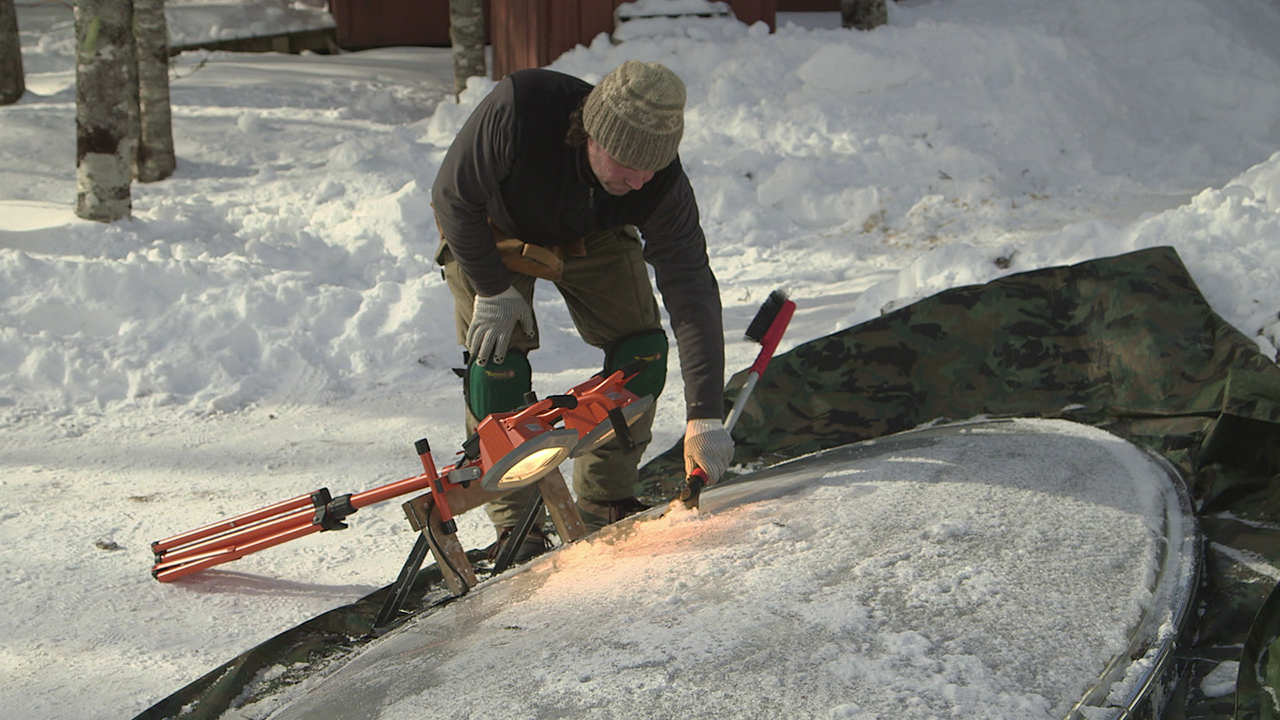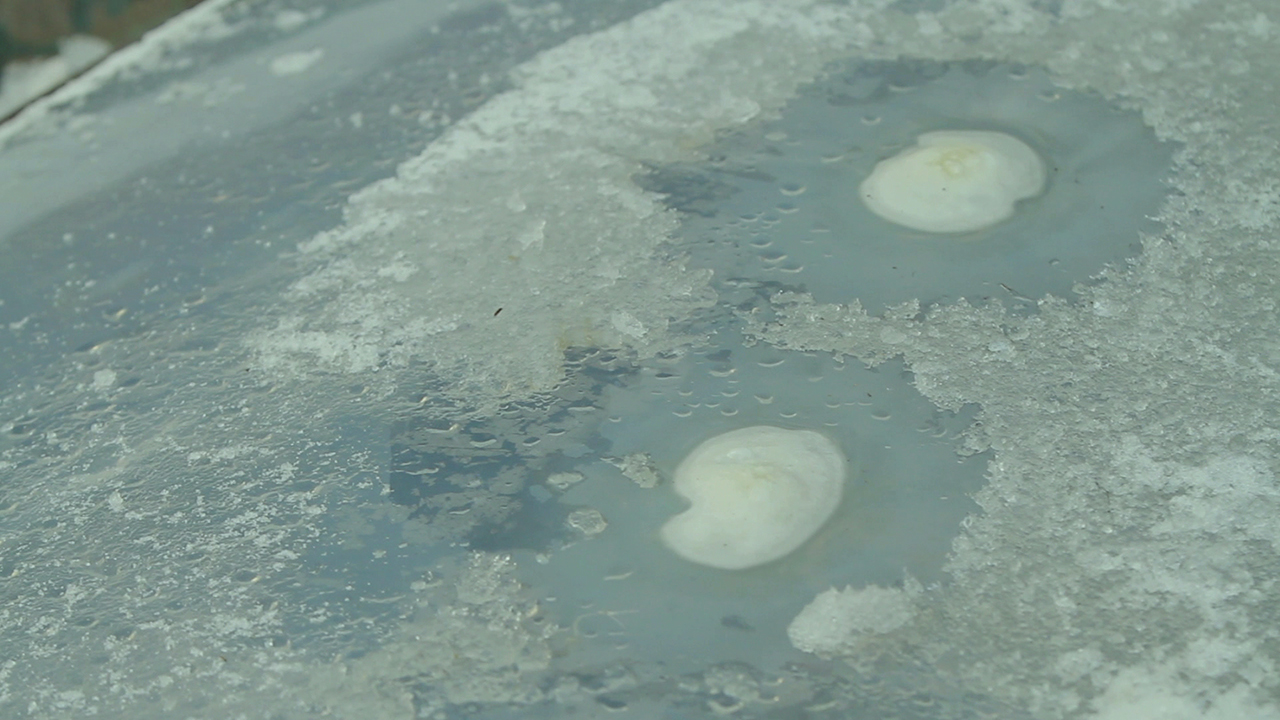 After clearing out the electrical and other extraneous parts inside the sign, we started building the structure of the floor using 2-by-4's.
We attempted to clear the ice frozen onto the acrylic front face of the sign, which would become our roof. We tried an ice scraper unsuccessfully before stepping it up a notch, and pointing a powerful halogen work light directly on it. It worked a little too well — melting a bit of the plastic as well.
Comments
The Ultimate Projects Guide