Ultimate Outdoor Shower
Have you ever dreamed of a shower with a view of the lake and an open roof to see the stars? Then here it is! The ultimate destination shower where you can both relax and wash off a hard day's work.
Project Steps
Step 8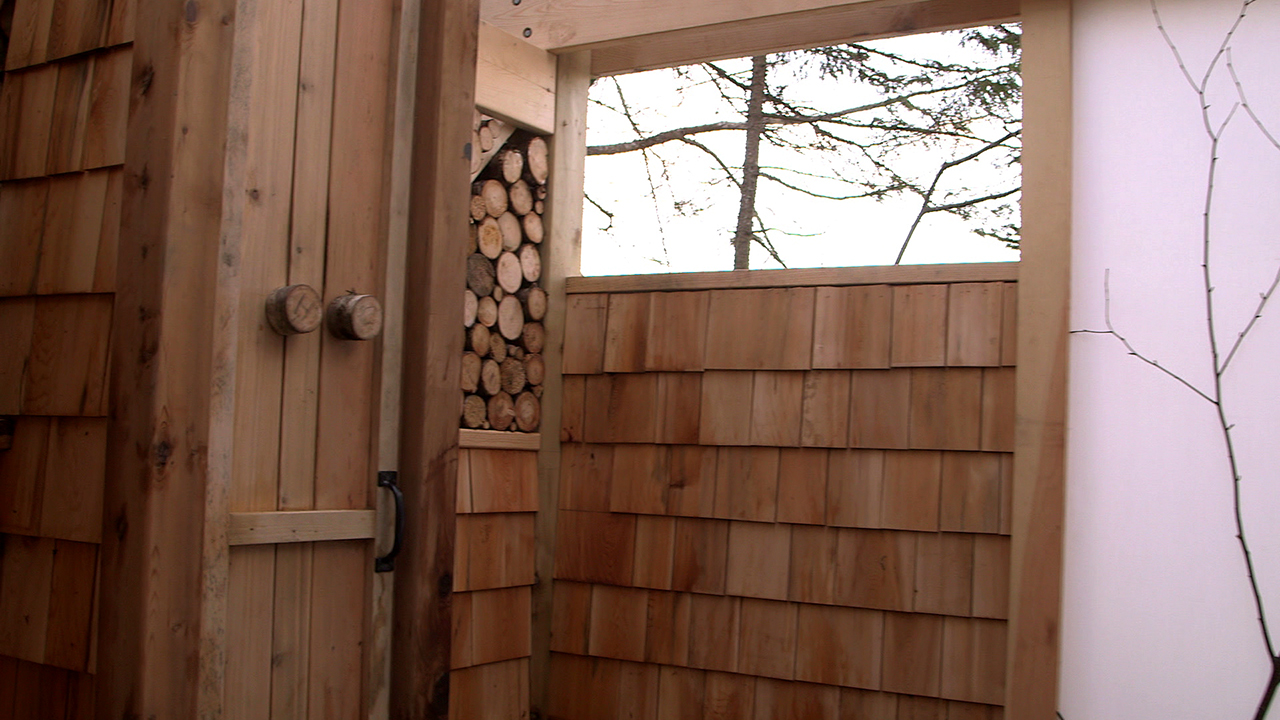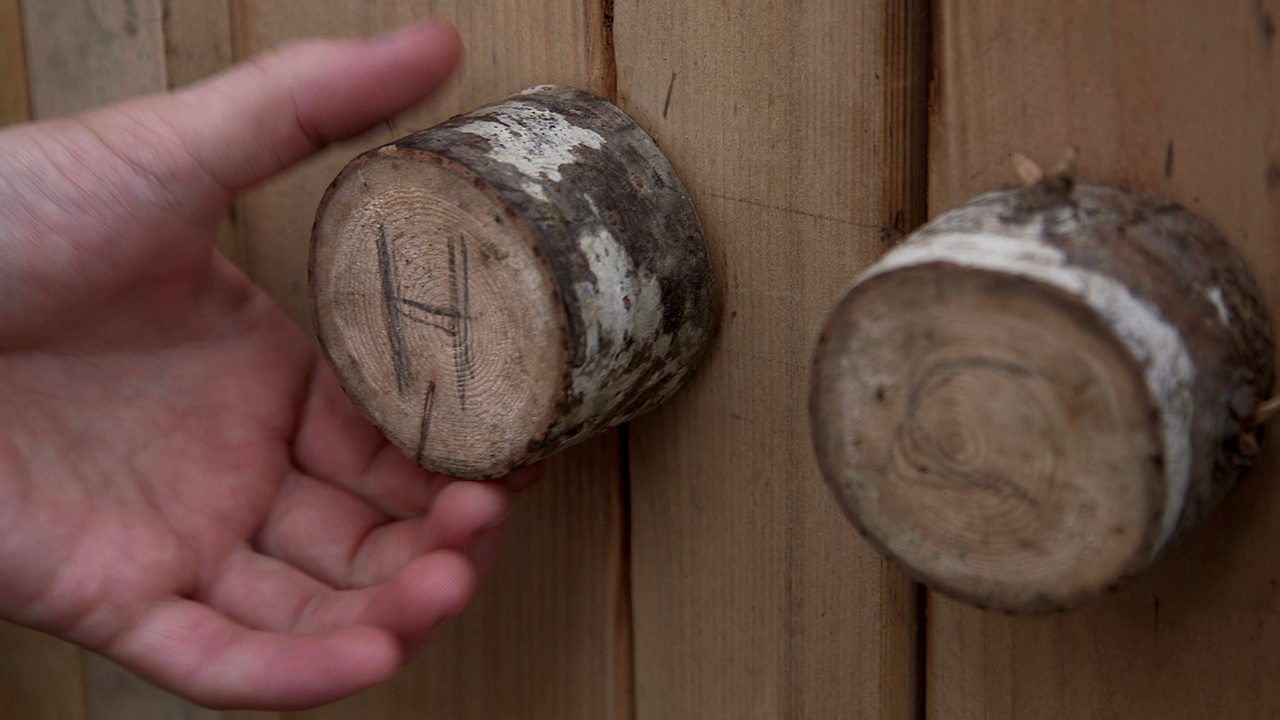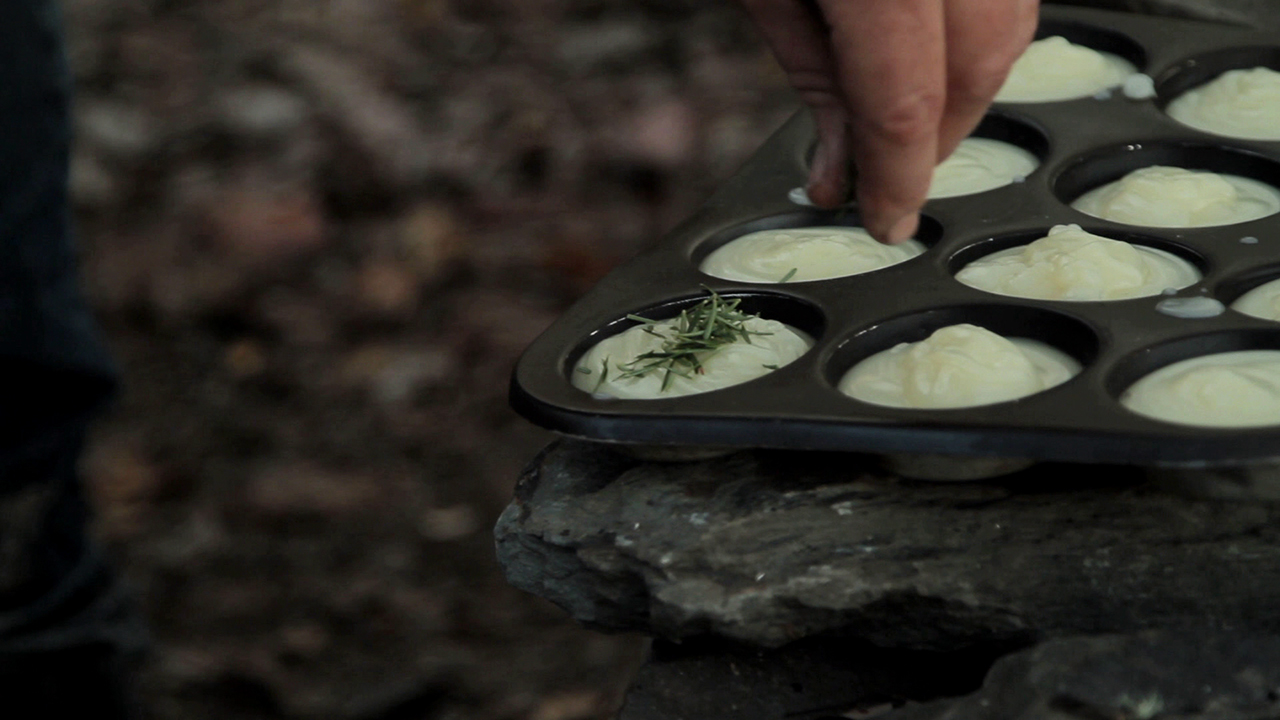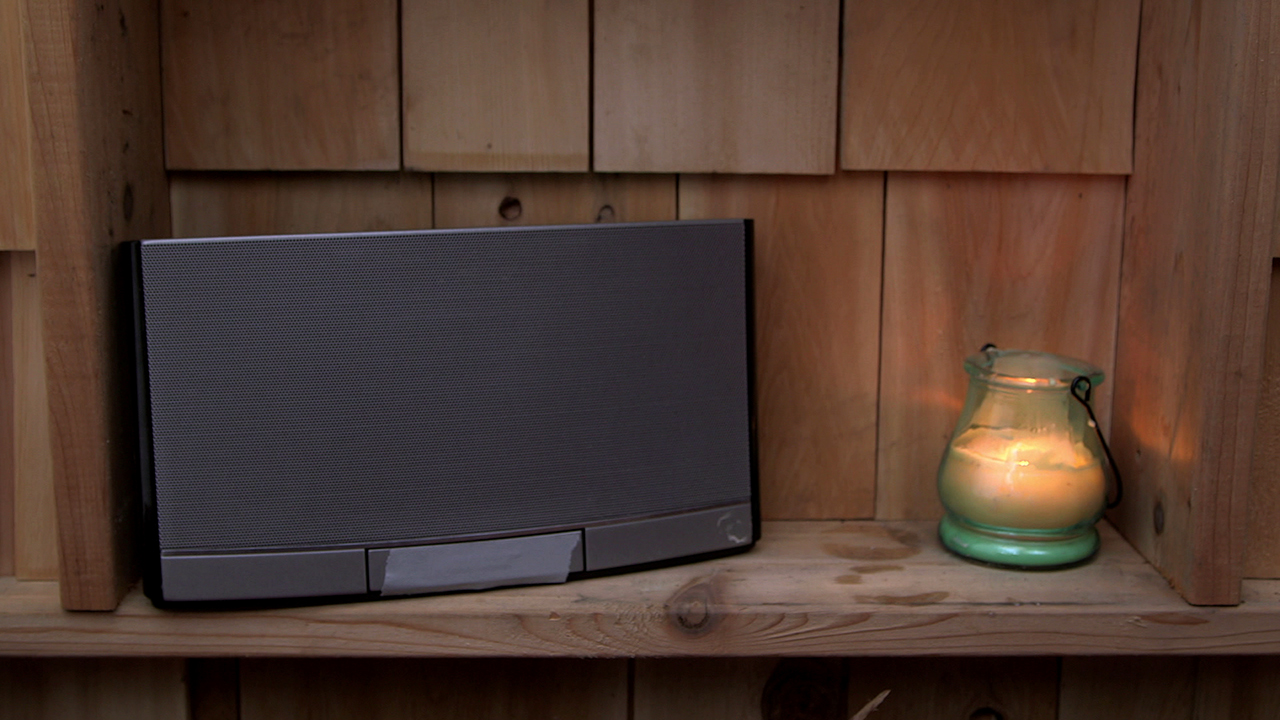 On the wall facing the lake, we installed a sliding wall with a tree motif to reveal a beautiful vista of the lake below. To integrate our ultra-modern water heater into the rustic spa-like look and feel of the rest of the shower, we built a custom enclosure with tree log turn-knobs for the hot and cold water shutoffs. We also made organic soap so that no harmful chemicals leech into the soil below. Other finishing touches we added include candles and speakers for a relaxing spa experience.
Comments
The Ultimate Projects Guide