Ultimate Breakfast Bar
Brothers Andrew and Kevin set out to create the Ultimate Breakfast Bar: a homemade maple syrup evaporator for boiling down sap that, in true Brojects fashion, is more than meets the eye.
Project Steps
Step 5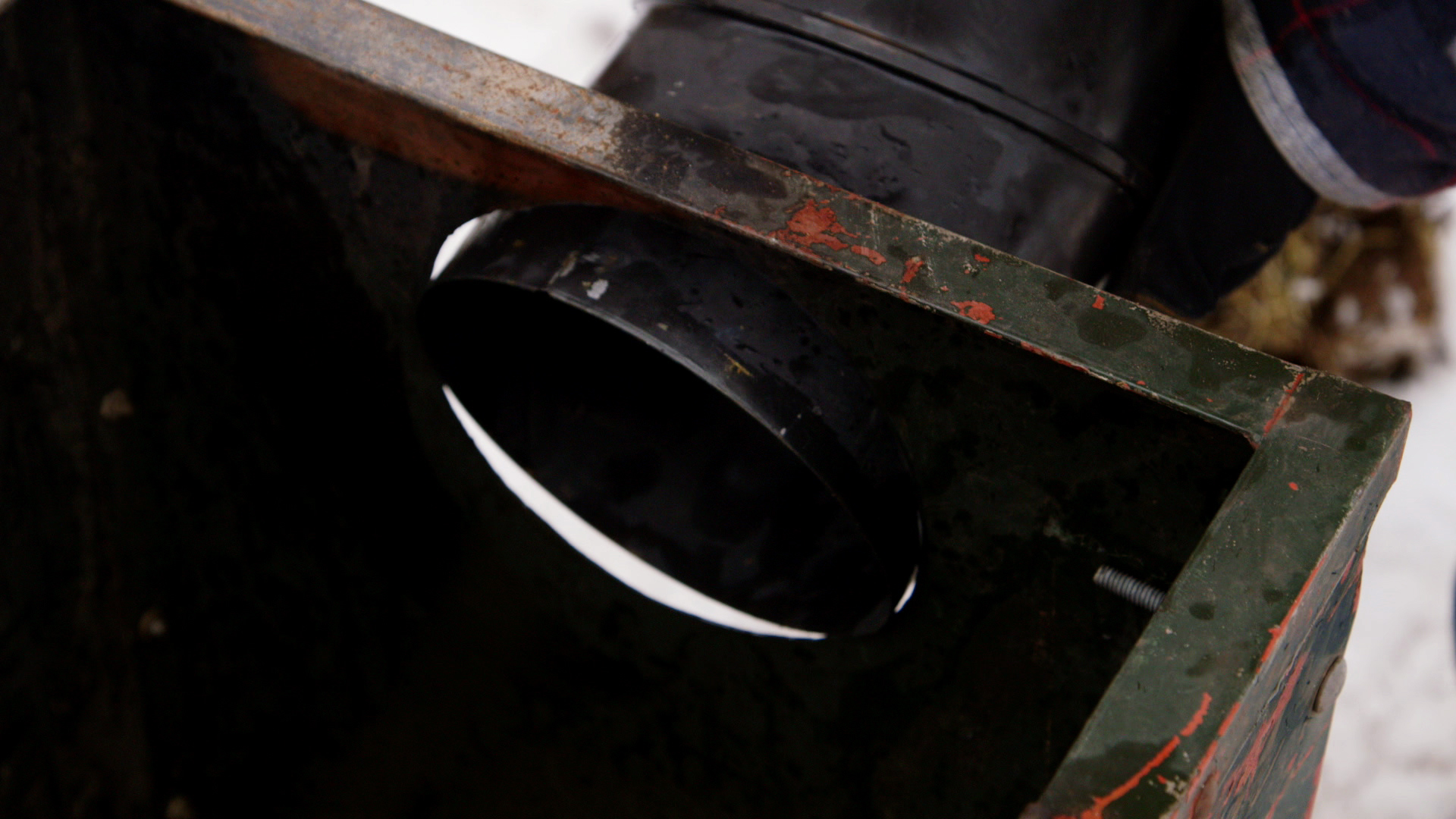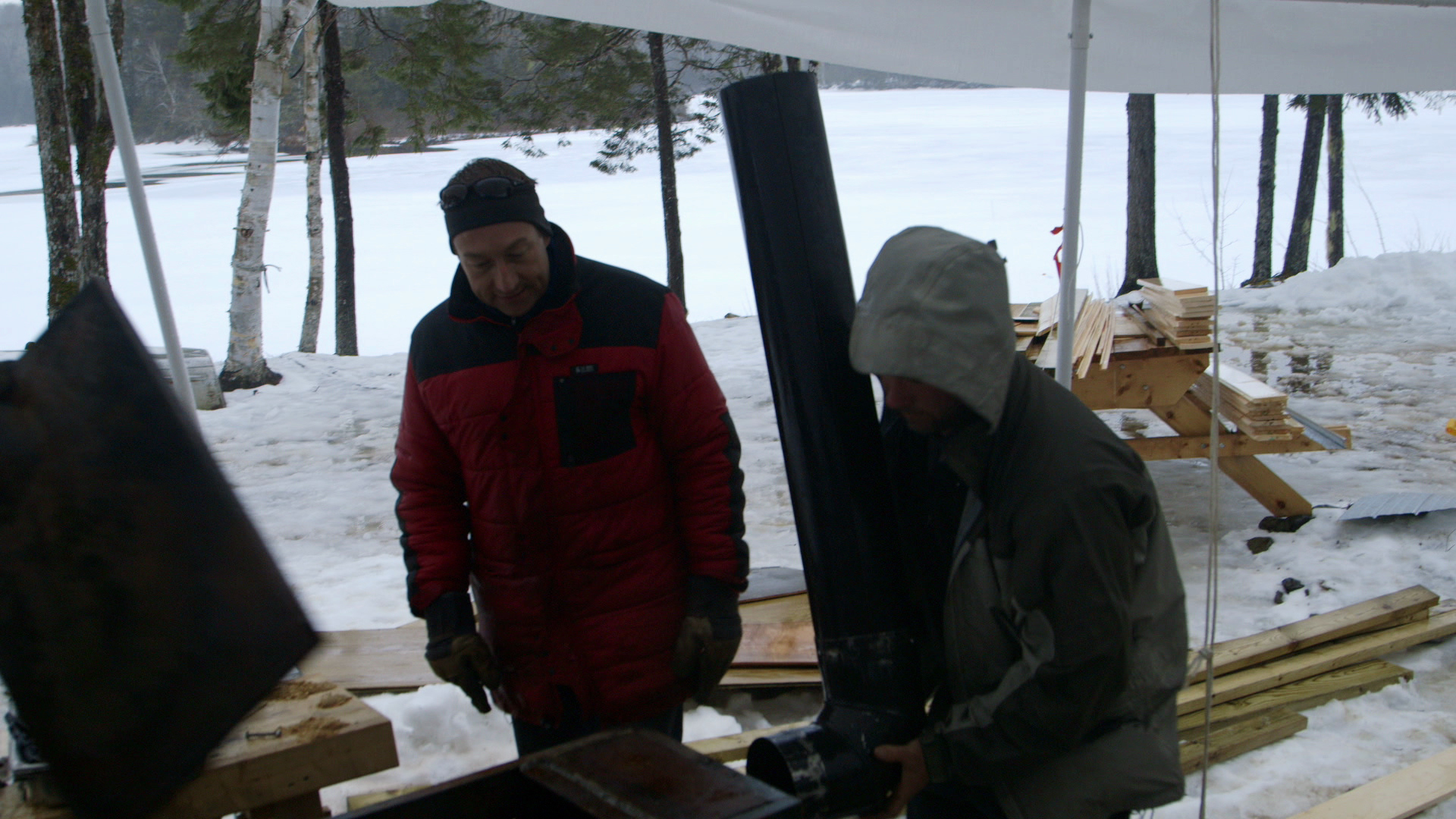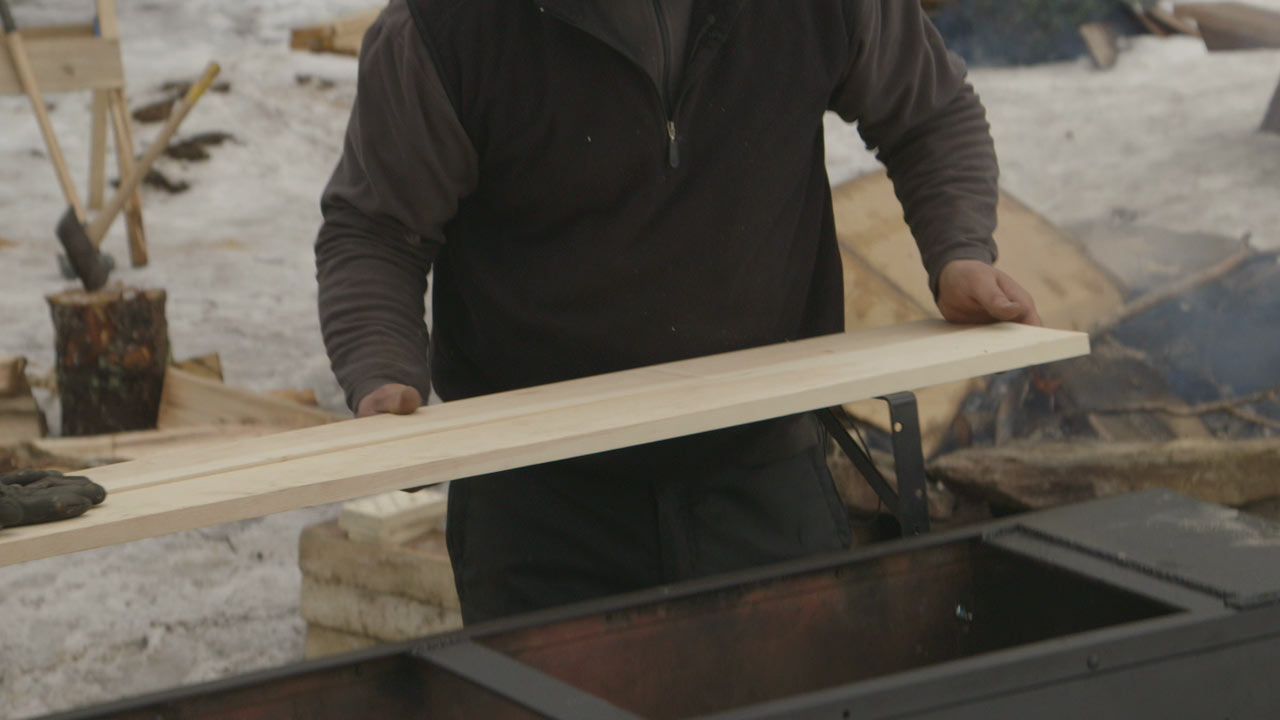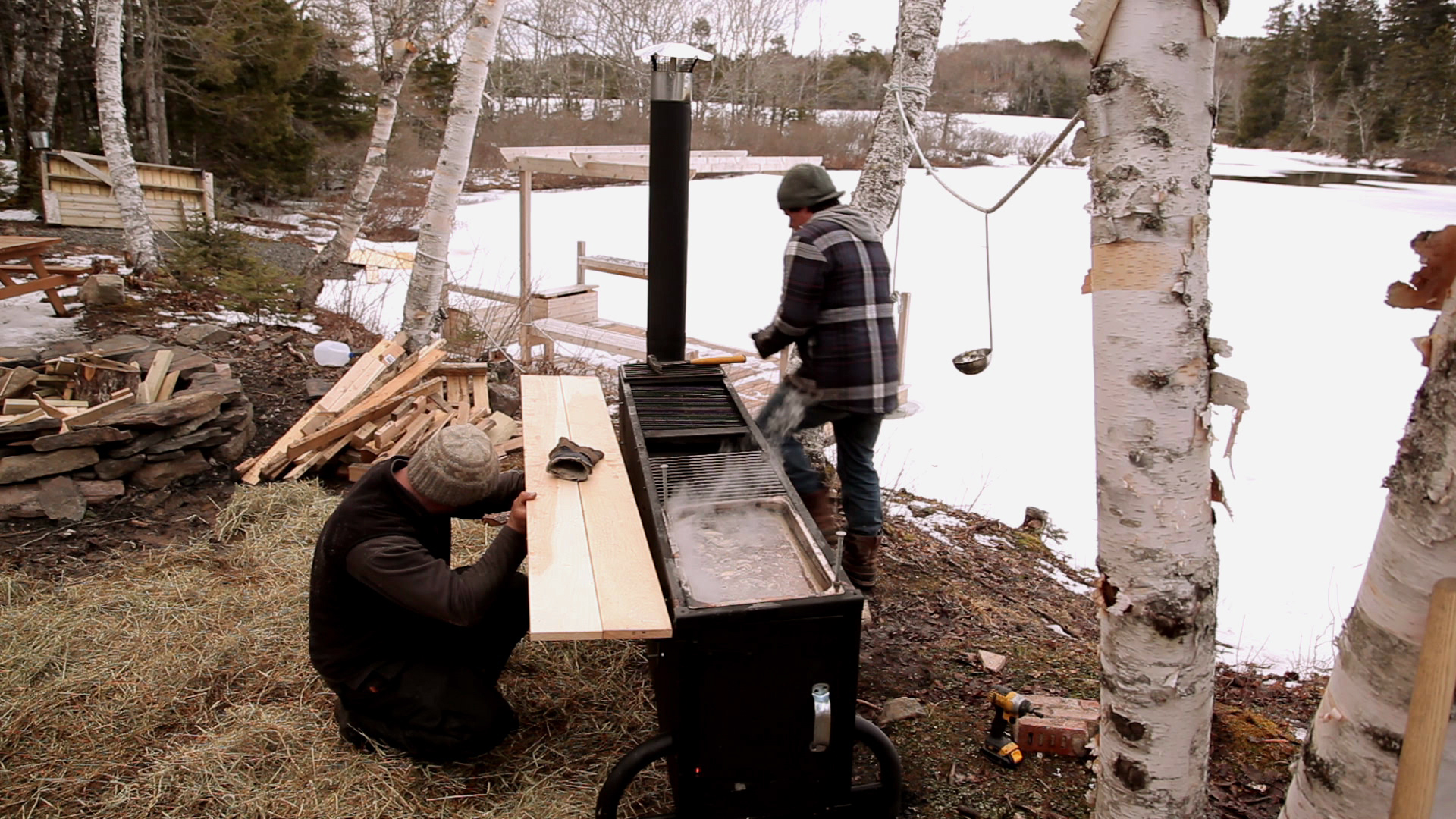 Next, we installed a chimney at one end for venting the smoke from the fire.
We then took our assembled evaporator into our paint shed to give it a coat of high heat spray paint.
Lastly, we built our detachable bar/countertop. Luckily, we know a thing or two about bars! We opted for a simple approach, utilizing a couple of pine planks and shelving brackets to form a flat surface wide enough accommodate a couple of breakfast place settings.
Comments
The Ultimate Projects Guide