Ultimate Breakfast Bar
Brothers Andrew and Kevin set out to create the Ultimate Breakfast Bar: a homemade maple syrup evaporator for boiling down sap that, in true Brojects fashion, is more than meets the eye.
Project Steps
Step 4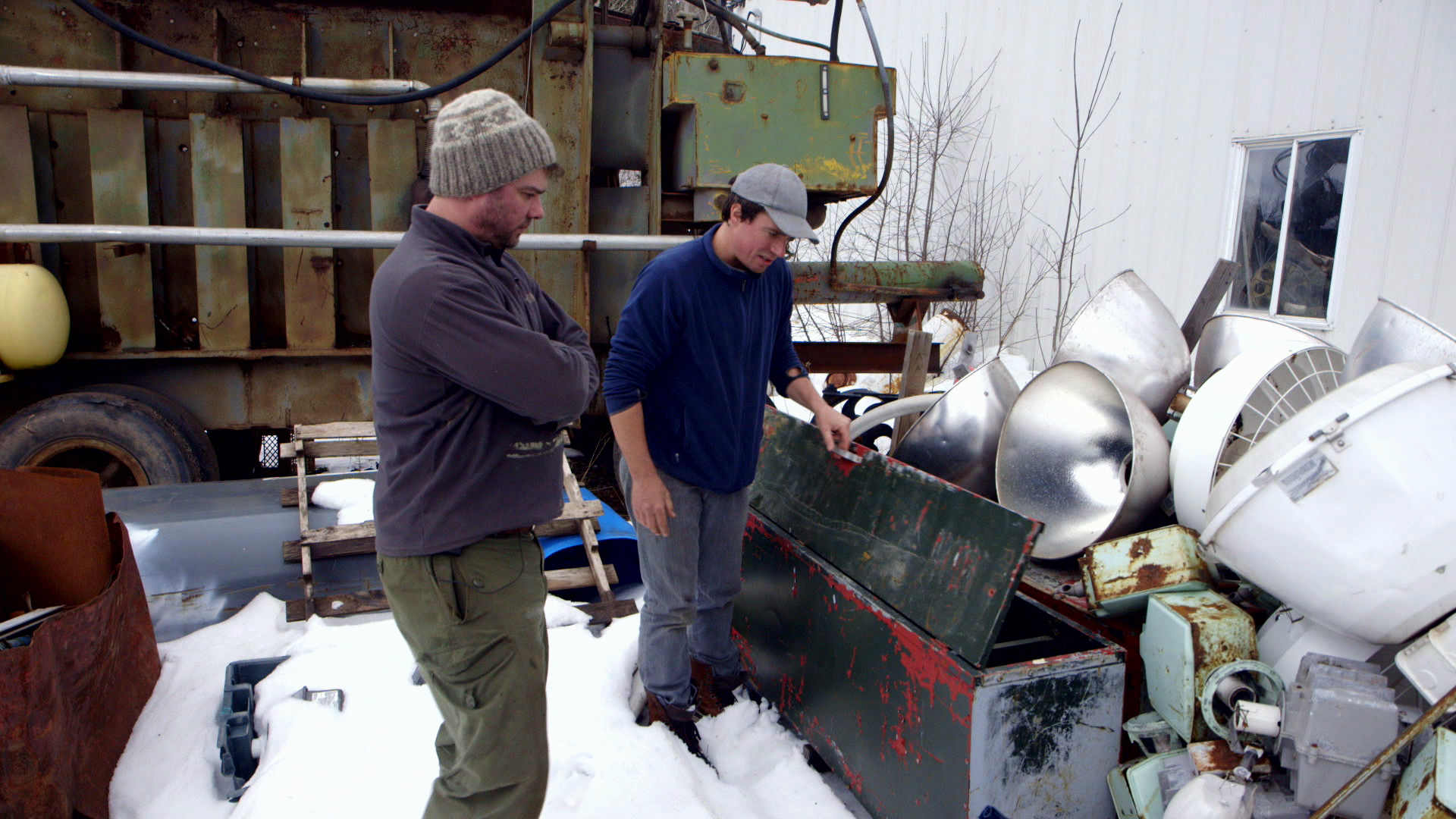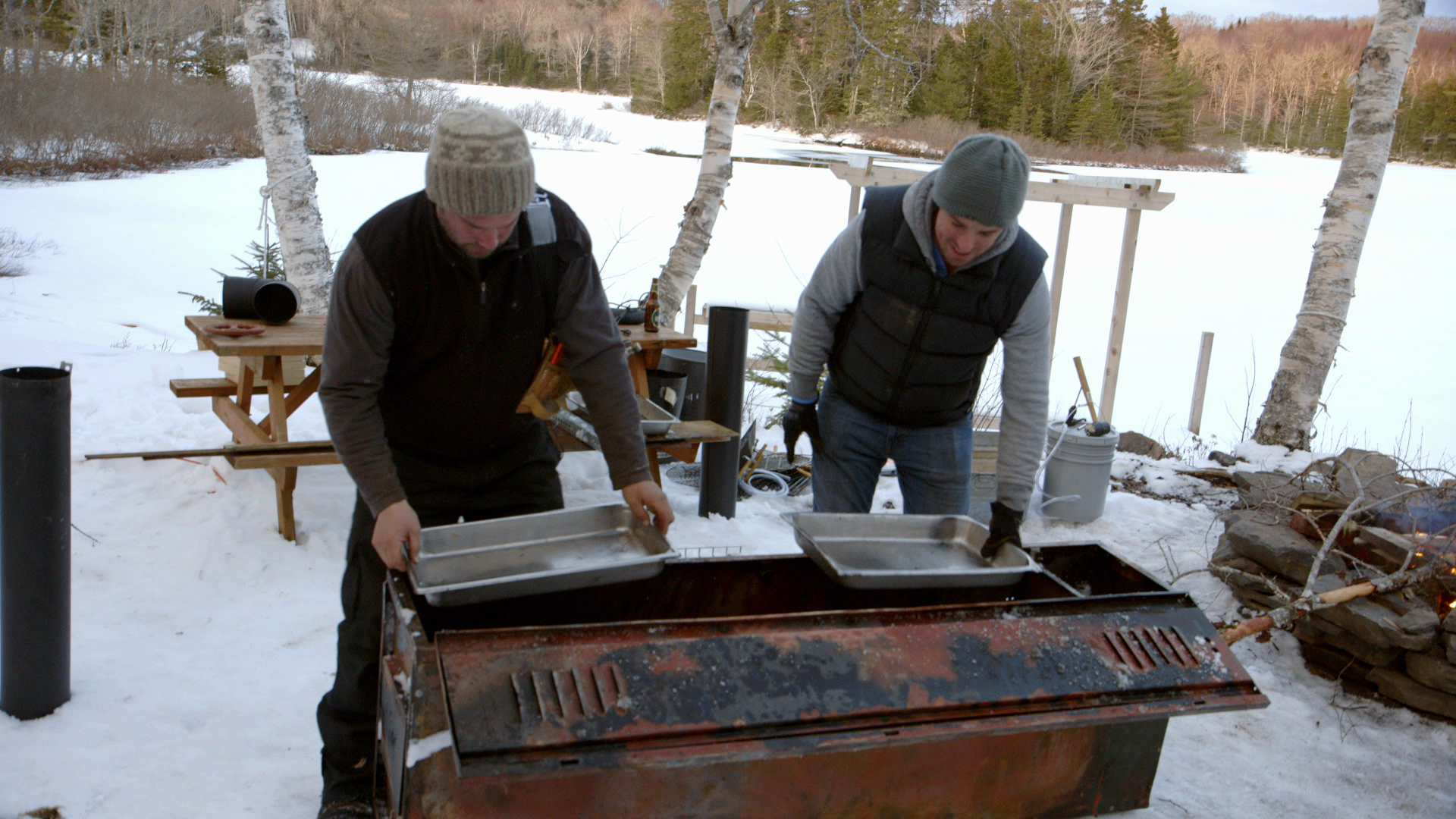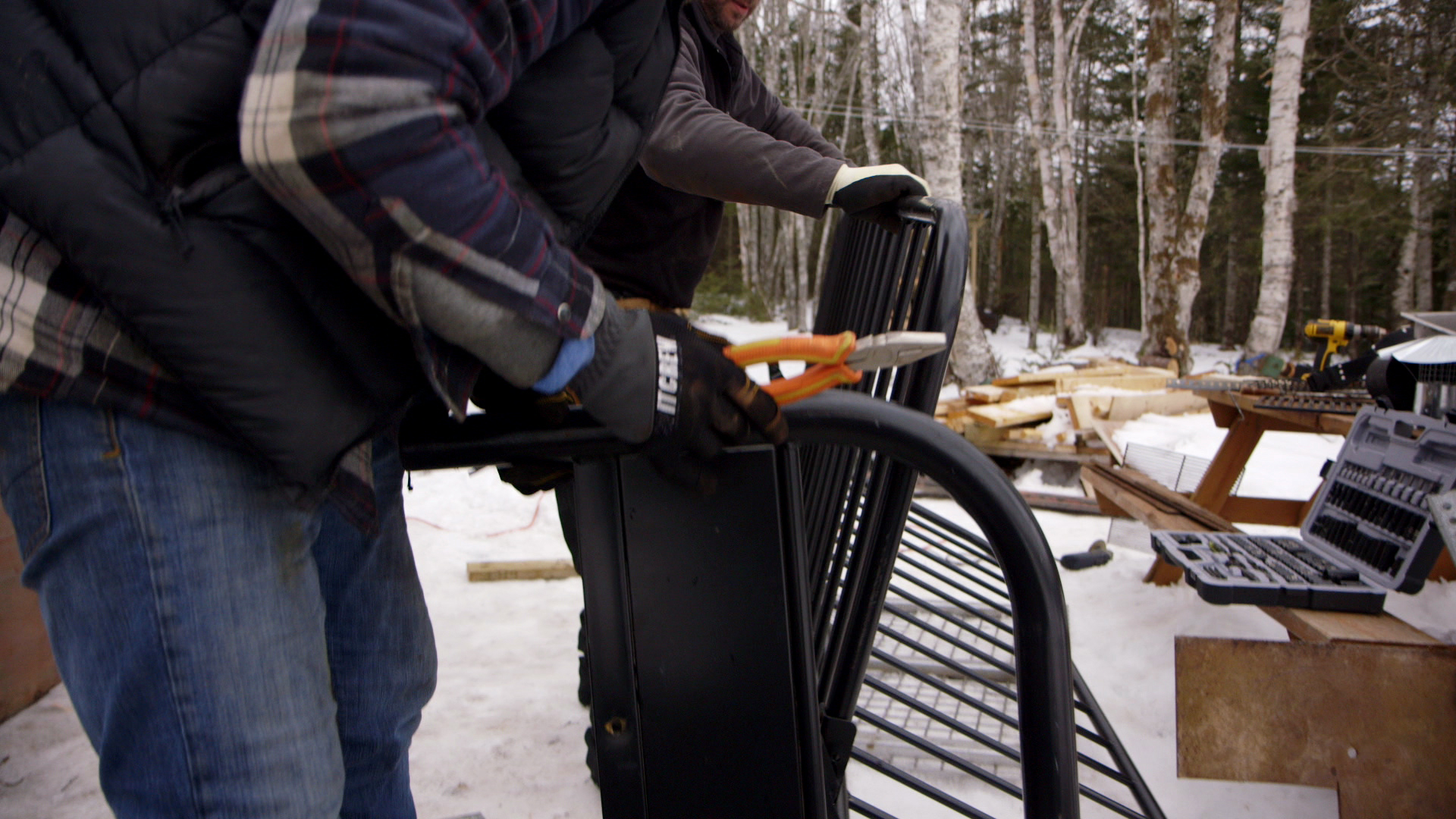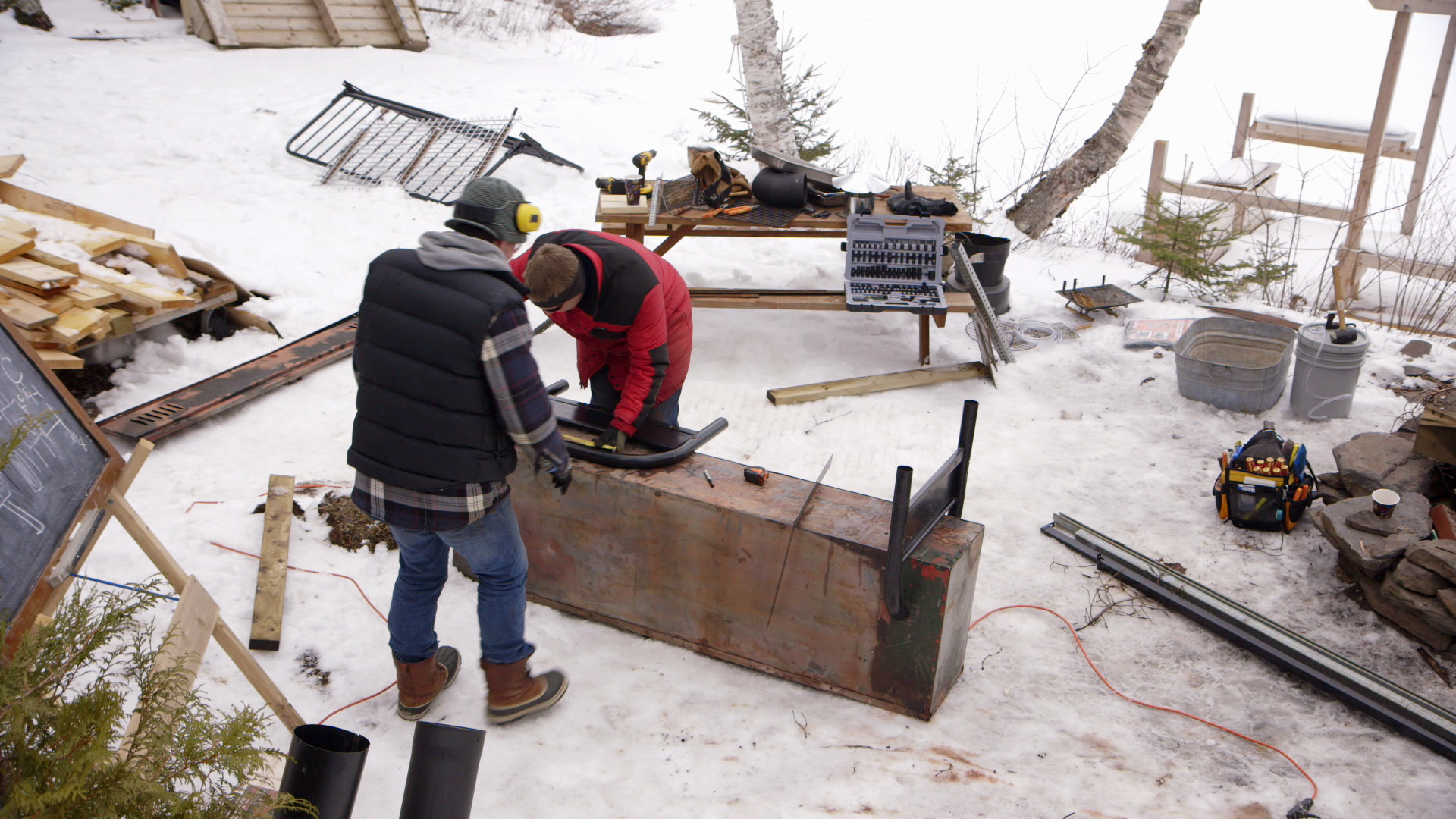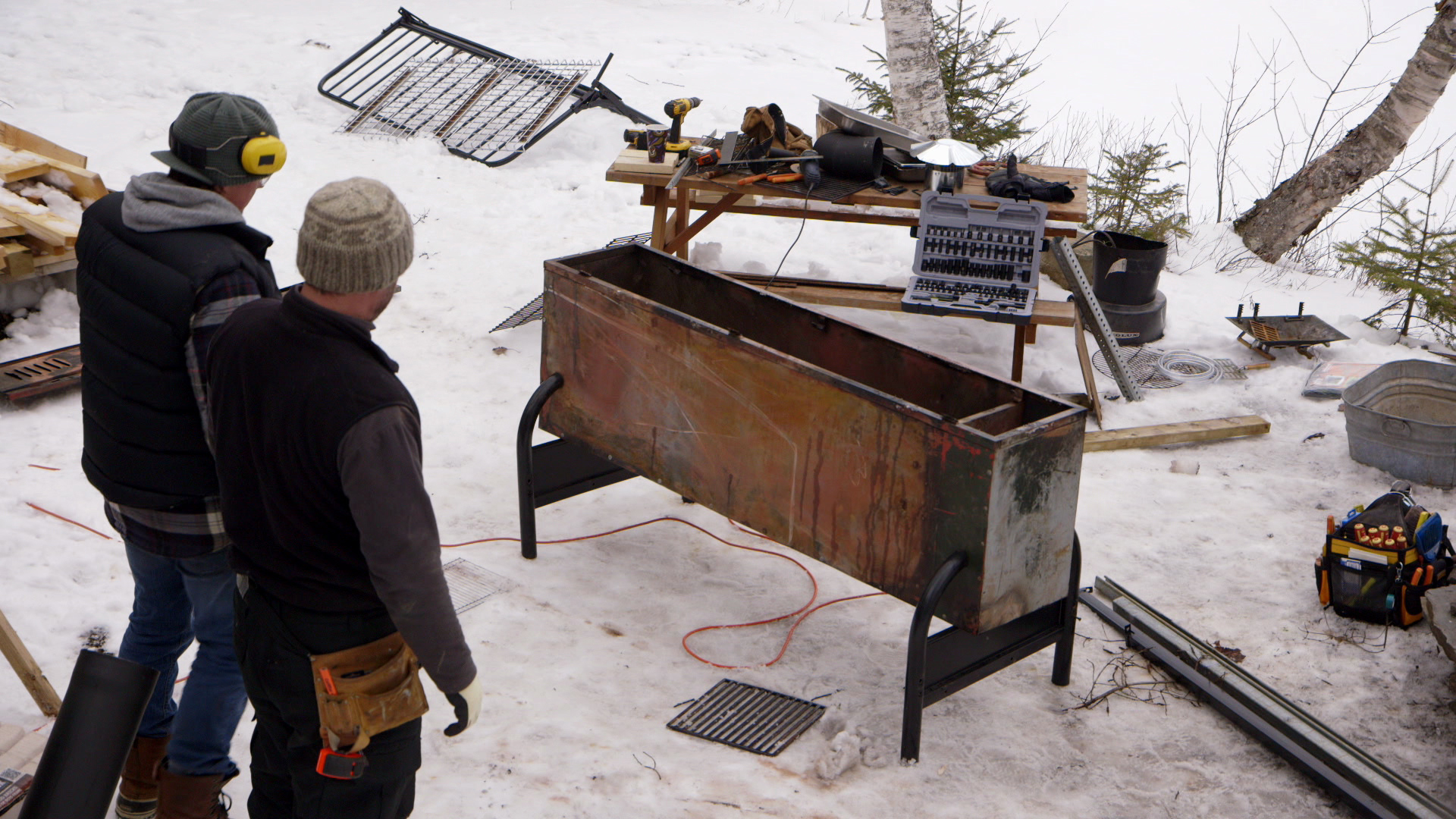 We found an old metal locker from the metal yard that we thought was perfect for a firebox. Its width was ideal and with very little modification, we were able to suspend the stainless steel chafing pans from our local restaurant supply store over the opening.
To raise our firebox up to the appropriate height for a bar, we took apart a futon frame and used the legs to prop up the locker. We determined that the ideal height for grilling while standing or sitting on stools at the bar was about 42 inches.
Comments
The Ultimate Projects Guide