Episodes – Season 2
Watch Brojects every Thursday at 9 pm (ET/PT) on Cottage Life. Season Two starts Thursday March 26th.
Then return here — to the Brojects website — for the exclusive new videos, the Ultimate Projects Guide, 3D project plans, community forums and more!
Brojects follows brothers Kevin and Andrew as they retreat from their everyday lives to their cottage sanctuary where they engage in challenging and often quirky DIY cottage building projects.
The brothers devise imaginative projects aimed at turning their cottage into the ultimate weekend getaway, while also learning the true meaning of brotherhood and family.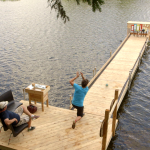 Unable to decide whether to build a new bowling alley or a new dock for their cottage property, brothers Andrew and Kevin decide to do both, combining two ideas into one: the Brojects Browling Alley is a floating wooden boat dock that will also double as a ten-pin bowling lane, complete with gutters, a mechanical pinsetter and a ball return system. But will the bros turn out to be the kingpins of the lake or just pinheads?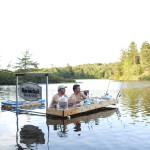 Inspired by the swim-up bars at Caribbean resorts, brothers Andrew and Kevin set out to construct one of their own at their lakeside cottage property, highlighted by underwater seating, a floating pool table and a gleaming bartop made entirely out of nickels that the bros nickname, "The Barnickel". With summer in full swing and the temperatures soaring, it's time to beat the heat by paddling a canoe over to the Brojects Ultimate Swim-Up Bar.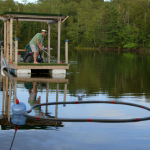 There's no avoiding the water hazard at what might just be the most unique golf course in all of cottage country. On their lakeside property, brothers Andrew and Kevin are re-imagining the game of golf for the water, putting all nine holes of the Floating Golf Course not around the lake but entirely on top of the lake itself and transforming their Ultimate Swim Raft into an equally inventive way to get around the links.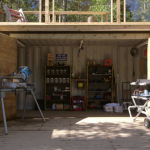 Necessity is the brother of all invention and there's nothing that brothers Andrew and Kevin need more than a workshop at their lakeside cottage property. But with a mandate from their parents to keep the projects small and out of sight, the bros realize they might have bitten off more than they can chew after a two-and-a-half ton shipping container they intended to re-purpose for this project gets stuck in the driveway.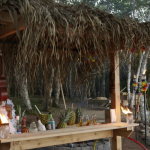 For brothers Andrew and Kevin, summers by the lake at their cottage property lack for only one thing: a beach. It's a situation that they plan to rectify immediately in their quest to host the Ultimate Beach Party. A truckload of sand later and they quickly realize why it takes Mother Nature millennia to craft a beautiful beach. With a tiki bar, open fire spit, tropical cocktails and DIY hula-hoops still to build – this is a beach party, Brojects style.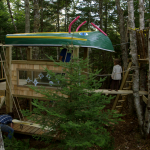 Last year, brothers Andrew and Kevin together with their engineer pal, Walker, set out to build a playground at their cottage property for their kids but what they came up with was unsafe, unattractive and ultimately, unused. The boys may be used to failure, but they are determined to remain heroes in the eyes of their children for as long as possible. With pride on the line, they 're determined to redeem themselves this time around — or else face the scorn of their wives again — by tackling the quintessential kids project: a tree fort.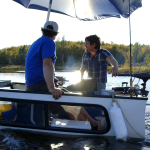 Never again will brothers Andrew and Kevin find themselves at the perfect remote fishing spot but without a boat to sail out on – this weekend, they're creating the ultimate all-in-one-camper-plus-boat solution by converting the truck cap on the back of their pickup into a boat. The boys better hope, though, that their wacky "bro-at" idea holds water, or else they'll be swimming with the fishes, instead of catching them.
Brothers Andrew and Kevin have made a resolution to live healthier, more active lifestyles and decide that this weekend at the lake is as good a time to start as any. Their biggest huddle is the lack of proper exercise equipment at their cottage property. Rather than discouraging the bros, this spurs the creation of the Ultimate Outdoor Gym – a collection of one-of-a-kind rustic fitness gear that'll perfectly suit their backwoods surroundings.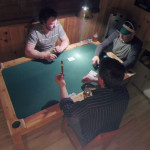 It's going to be a high stakes weekend as brothers Kevin and Andrew, along with their engineer pal Walker, are going all in and turning their quaint family retreat into the Cottage Casino. But a gambling den would never pass the "Mom Test" so it'll need to be discreetly hidden away until their high-roller friends come calling. To accomplish this sleight-of-hand, the boys are converting their parents' furniture and knick-knacks into cleverly-disguised custom poker tables, craps tables, beer dispensers, cigar humidors and much more. It's time to ante up: with jokers as wild as these guys, you can bet this is one Brojects you don't want to miss.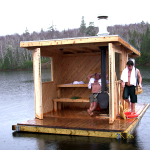 The chilly weather at their lakeside cottage property has brothers Andrew and Kevin opening their minds and pores to the ceremony of sweat that is the sauna. But knowing the bros, it's not just going to be any old sauna – not when Andrew insists that the key to a truly amazing sauna is the ability to jump from the heat directly into the cold lake. They conclude that the only sensible thing to do is to make a sauna with immediate access to the deepest, coldest parts of the lake – the Ultimate Floating Sauna.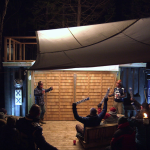 Football season is in full swing and brothers Kevin and Andrew have big plans for the season-ending showdown. But instead of going to the game, they're going to bring the game to them. Now with a sizable contingent of football friends geared up for a tailgate party at the cottage, the race is on to create the Ultimate Football Lounge — an outdoor space protected from the elements complete with comfy insulated sofas made from repurposed wooden pallets, motorized beer coolers, gridiron challenges, and enough food to fill a stadium.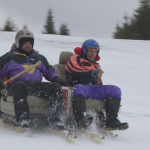 Old man winter has returned to the cottage and brothers Andrew and Kevin are hot on his heels for a weekend of frigid fun. Harkening back to yesteryear, the bros land on their weekend project: a toboggan designed to recapture some of their youth, but tricked out with adult amenities, including an ingenious contraption to take all the hard work out of getting rider and sled back up the hill. But as they soon find out, going up the hill in the Ultimate Toboggan isn't going to be the problem… it's coming back down in one piece!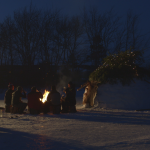 With Kevin's loud snoring nearly driving his brother Andrew to silence him for good, the boys decide that perhaps it's finally time to try out some alternative sleeping arrangements up at their lakeside cottage property. It's the middle of winter and the boys dream up a scheme for a retreat from the retreat — an igloo on the lake comprised of all the amenities of a luxury boutique hotel. Get ready for the ultimate weekend getaway and check yourself in to the Brojects Ultimate Ice Hotel.