Ultimate Outdoor Theatre
This has to be the ultimate of the bros' DIY cottage projects — an outdoor theatre that is portable, can be hidden when not in use, is protected from the elements, can function as a music system when not being used to watch movies, and above all, is easy to set up and take down.
Project Steps
Step 3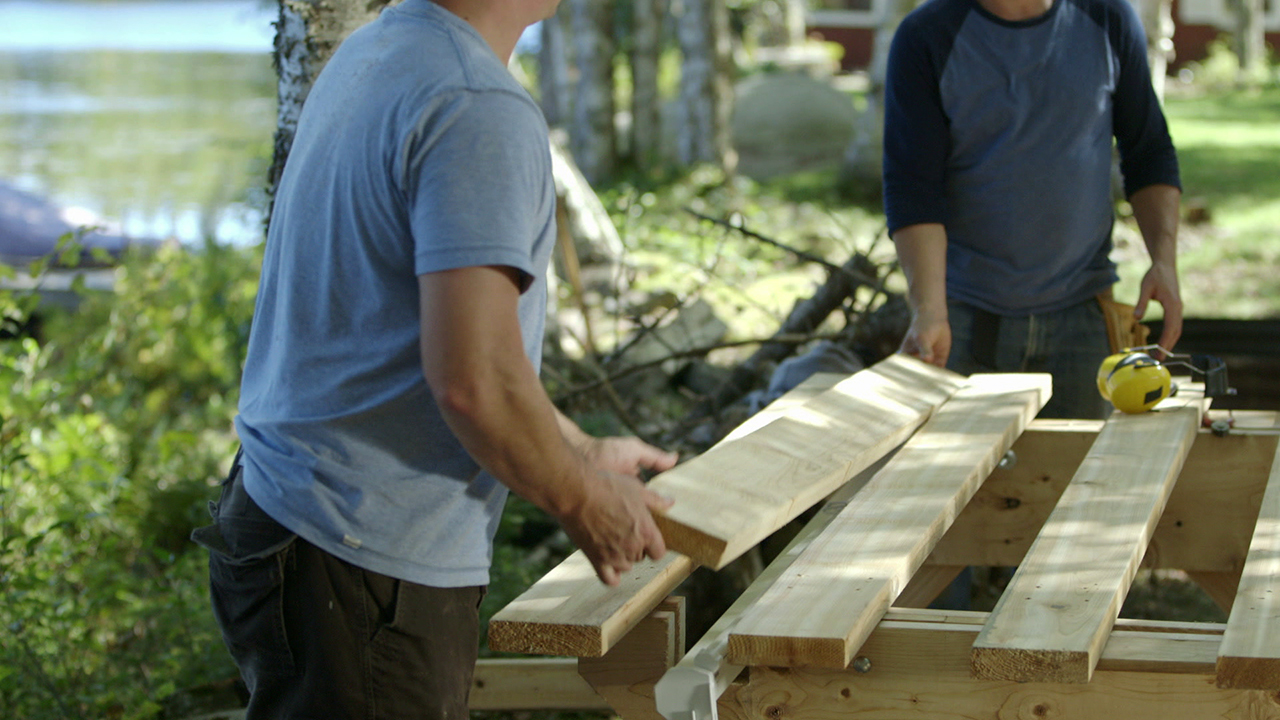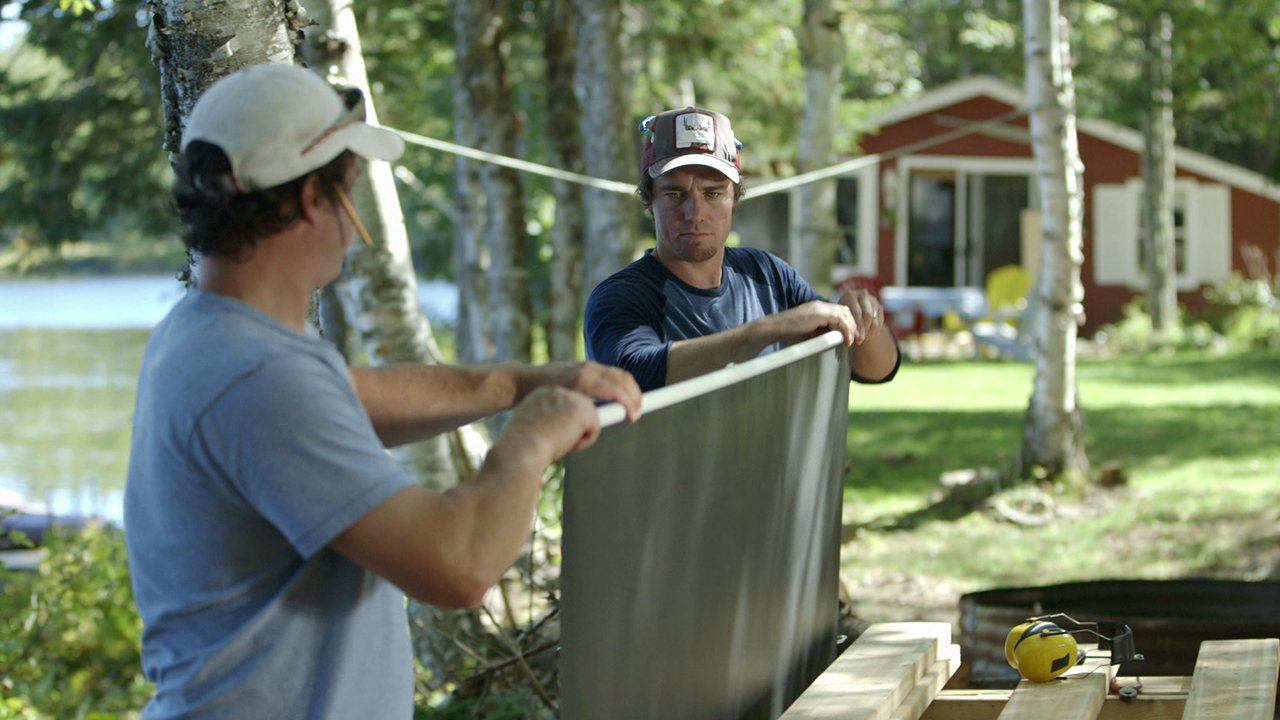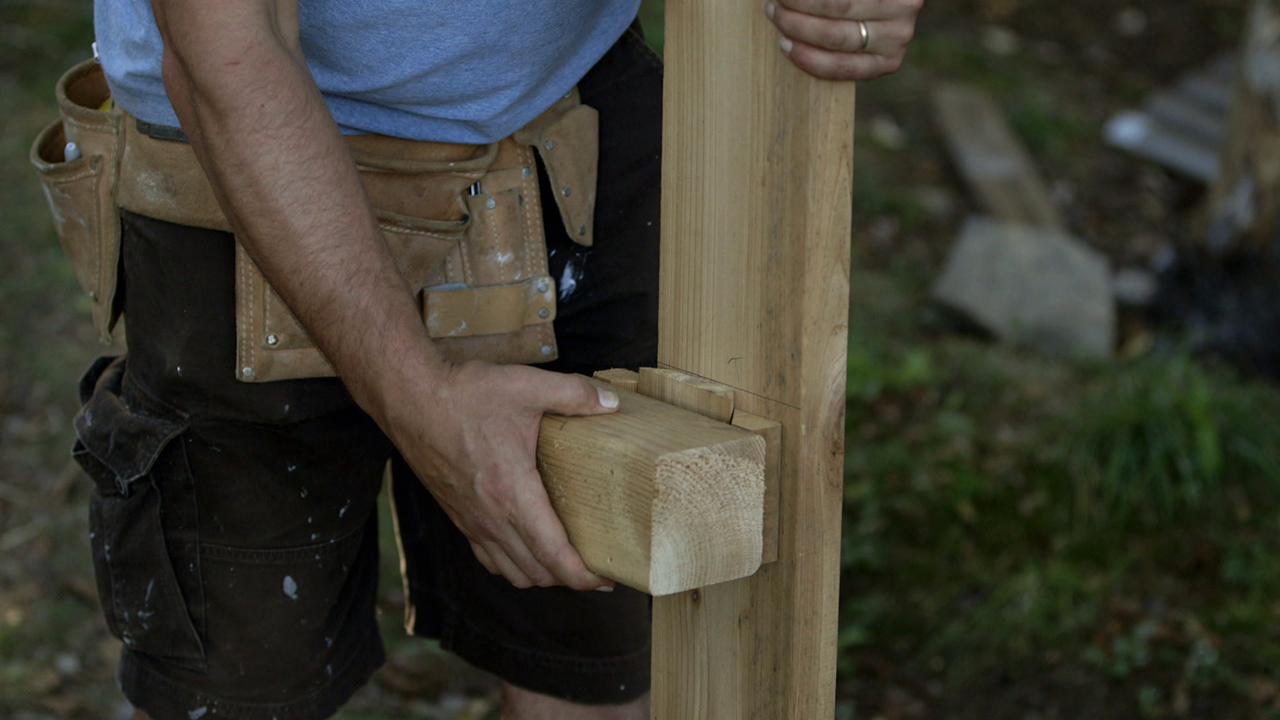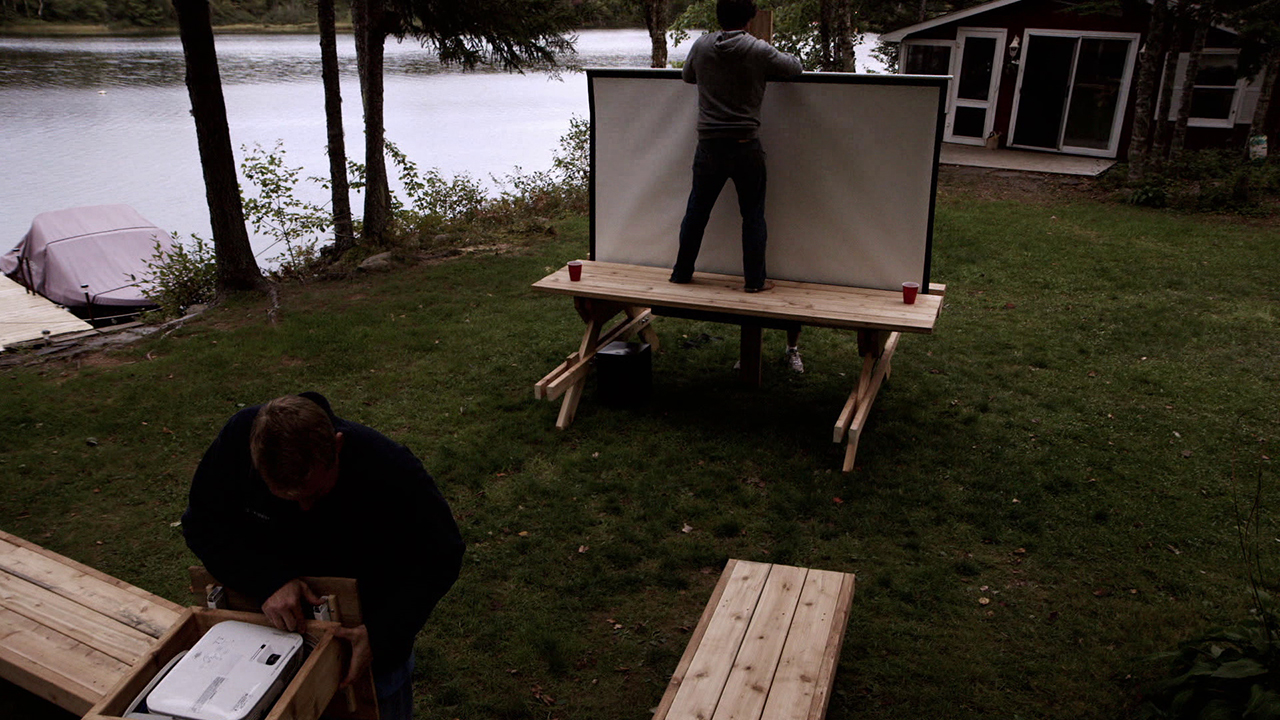 Underneath the last tabletop board, we're going to mount the projector screen for our Ultimate Outdoor Theatre. We chose to go with a 90″ manual pulldown screen as it's the perfect size for our table's dimensions. The screen will be hidden underneath our table during meals and will roll out (or more accurately, roll up) when it's showtime. The removed tabletop board will be used as a vertical support that holds the extended screen in place and will attach to the picnic table with the use of a French cleat.
Comments
The Ultimate Projects Guide