Ultimate Outdoor Theatre
This has to be the ultimate of the bros' DIY cottage projects — an outdoor theatre that is portable, can be hidden when not in use, is protected from the elements, can function as a music system when not being used to watch movies, and above all, is easy to set up and take down.
Project Steps
Step 5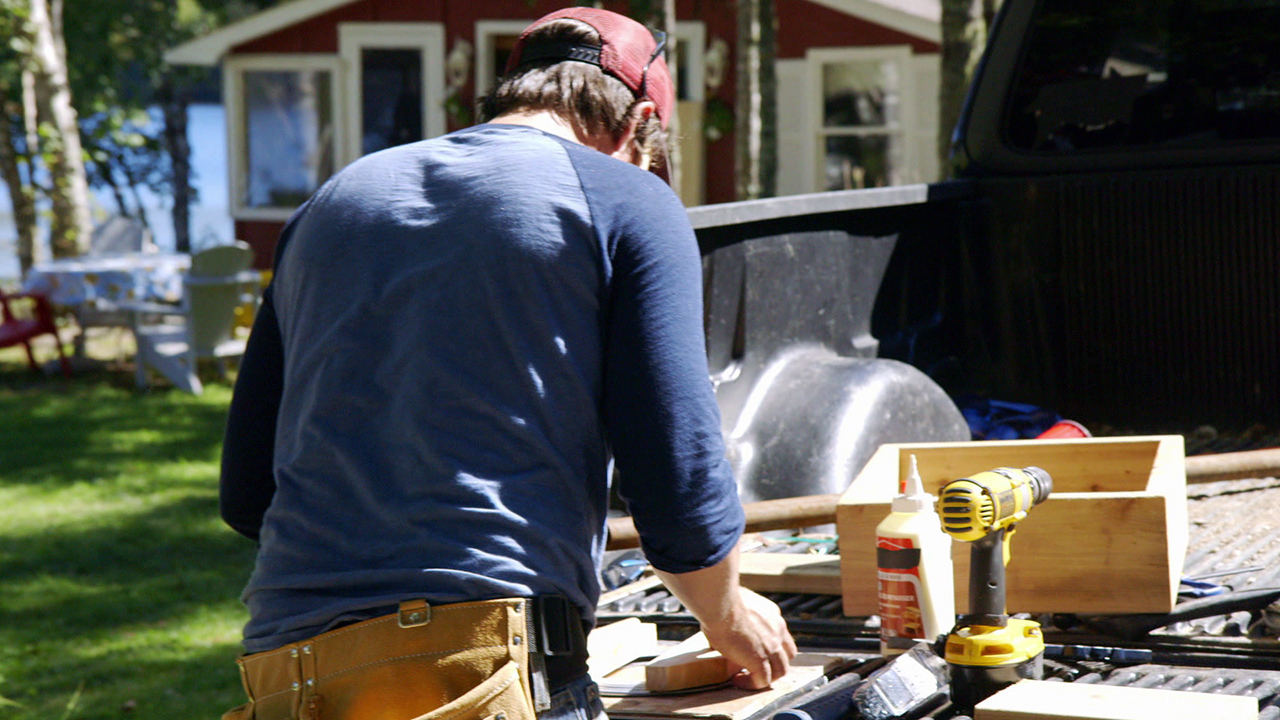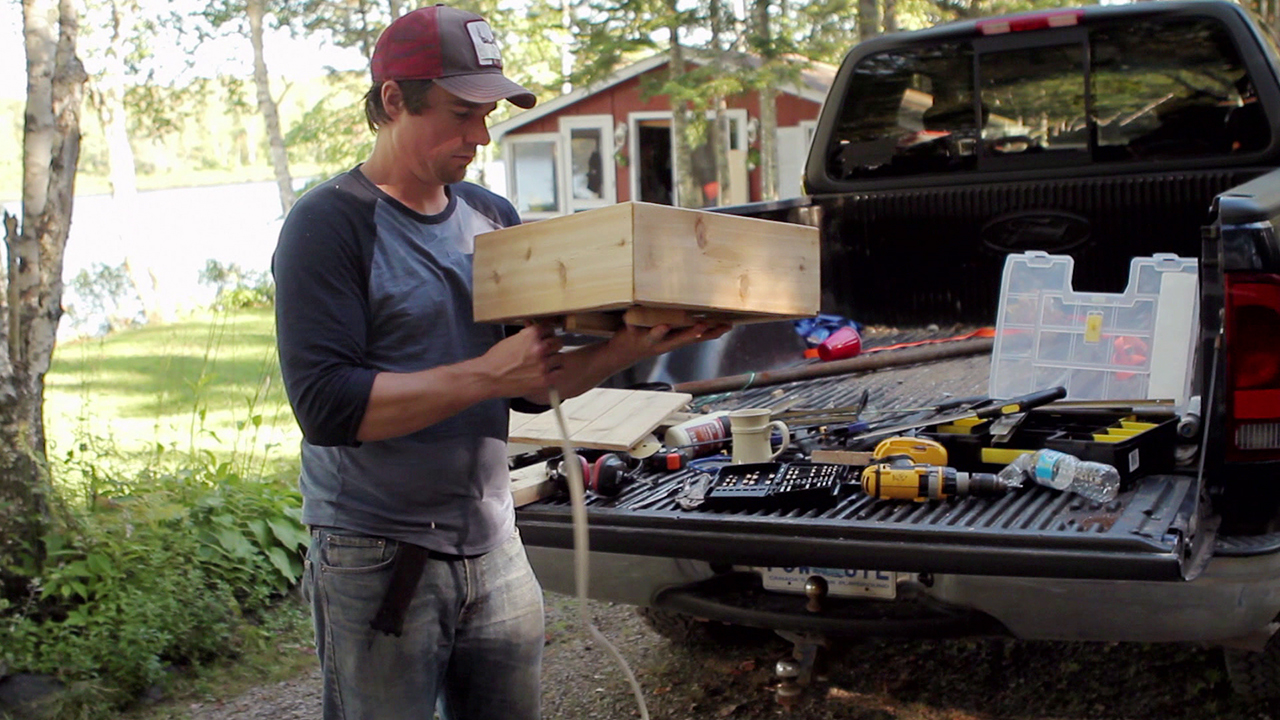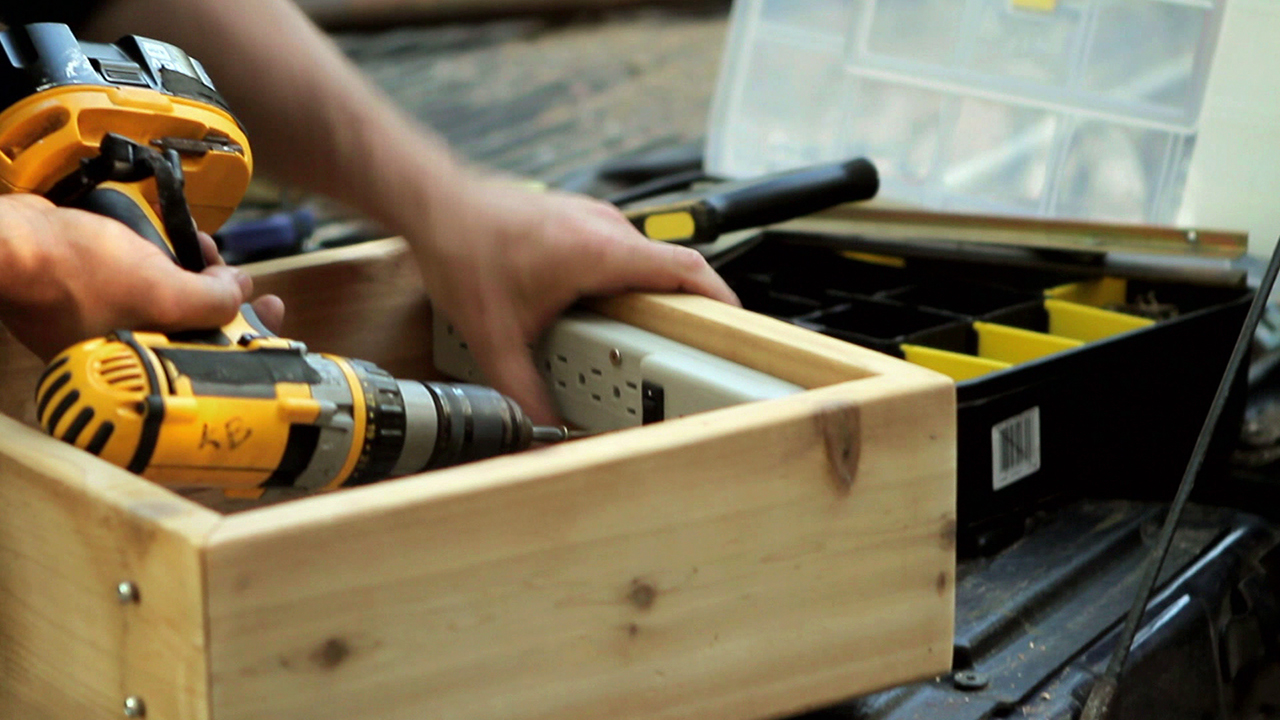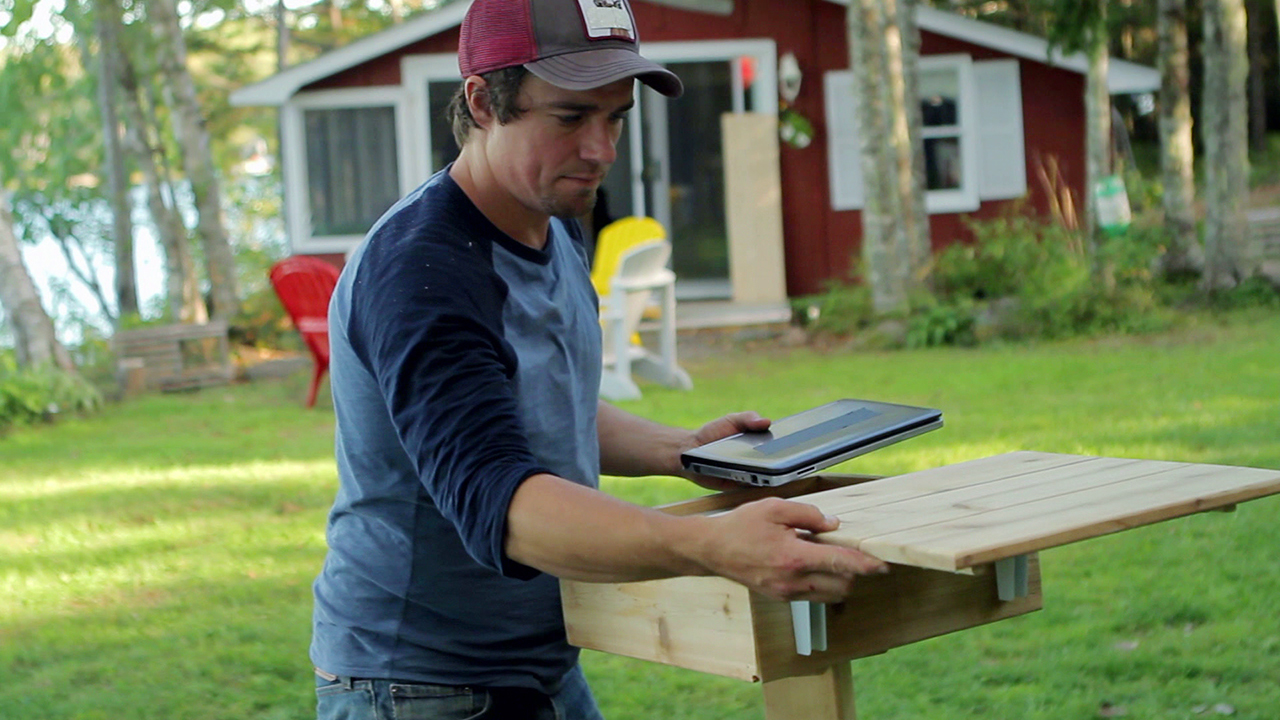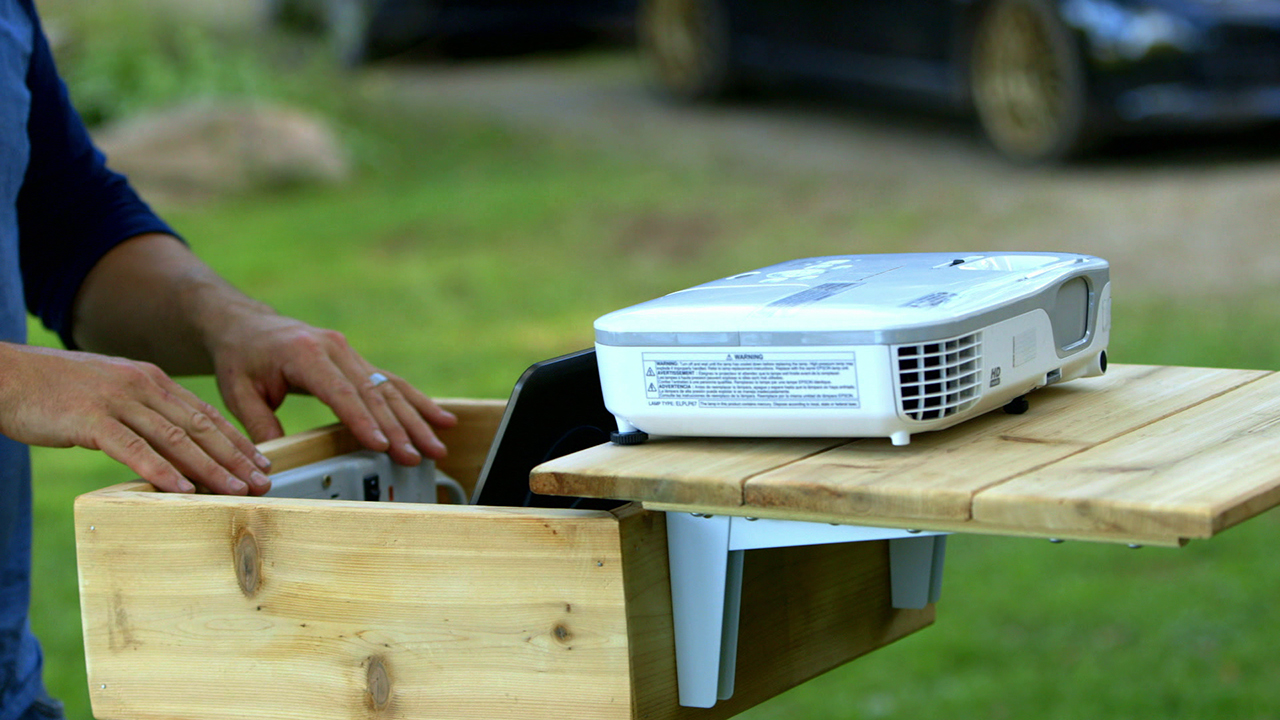 We're going to need something on which to sit the projector and our movie playback device, which in our case, was a laptop. If you have any sturdy boxes or cases around, you could use one of those, or do as we did, and build a custom one. As with out picnic table-meets-projector screen, our projector box is dual-purpose as well: it doubles as a lazy susan for the use on the picnic table, but when it's time to put on a movie, the box comes off of the table, its lid flips up into a sturdy shelf and the whole unit mounts onto a post… et voila, instant projection booth.
Comments
The Ultimate Projects Guide