Ultimate Fire Pit
Food, fun, and fire come together in this ultimate cottage project. From firewood chopping chairs to log loveseats, set your imagination ablaze with the Ultimate Fire Pit!
Project Steps
Step 5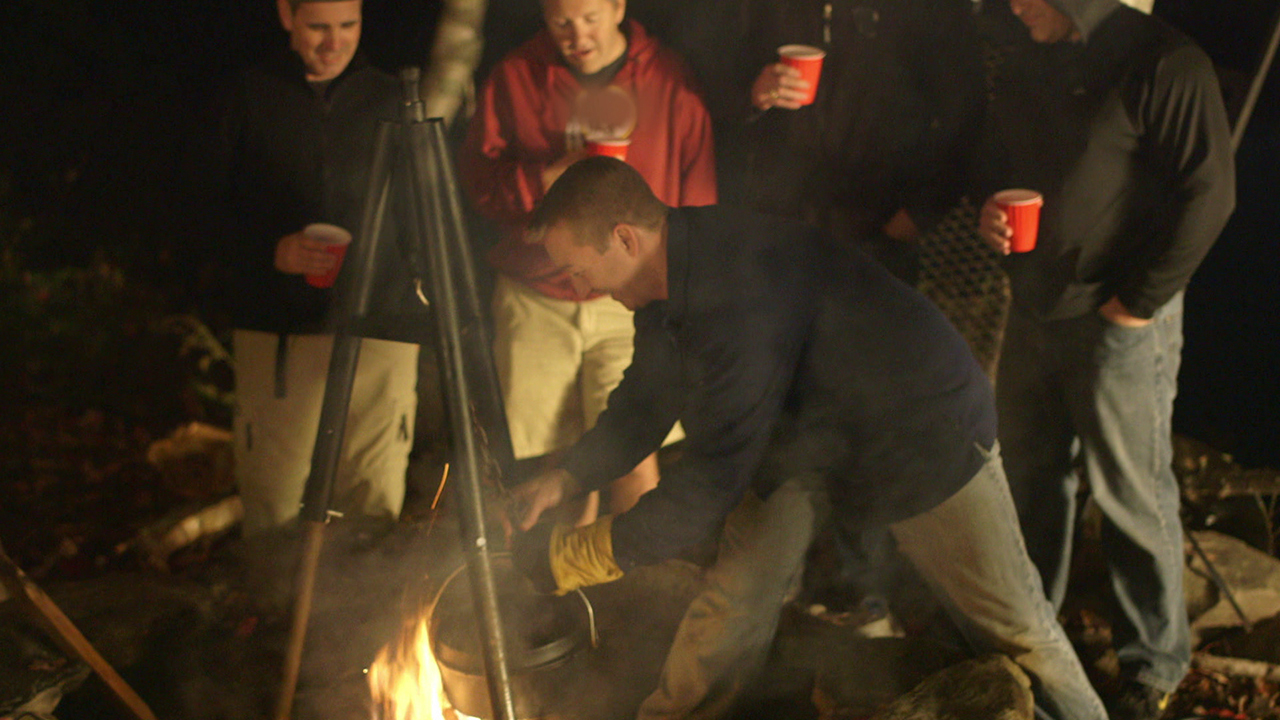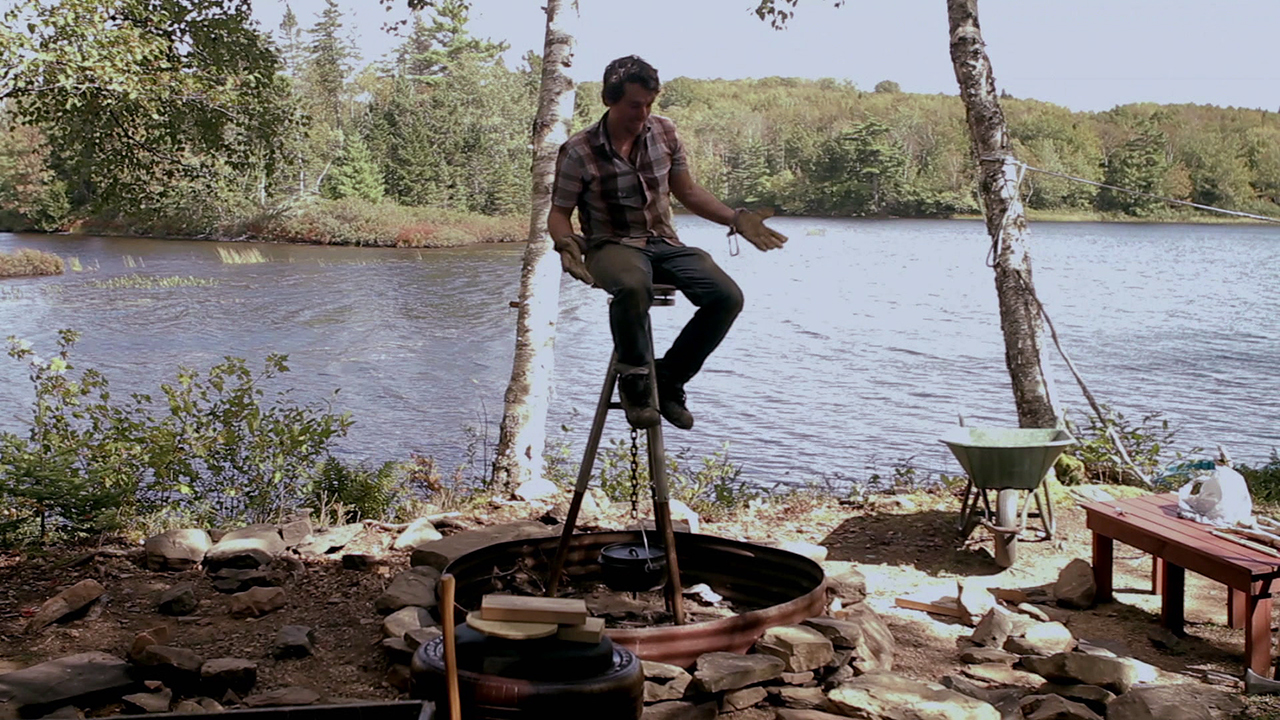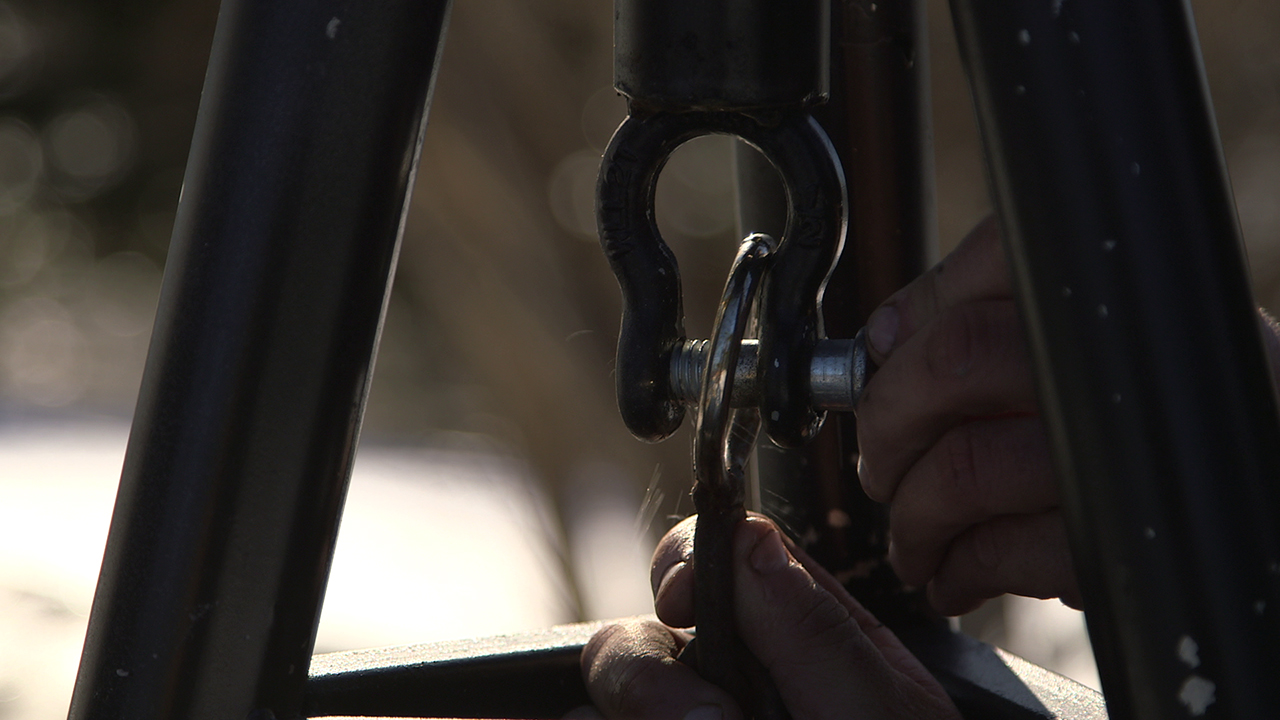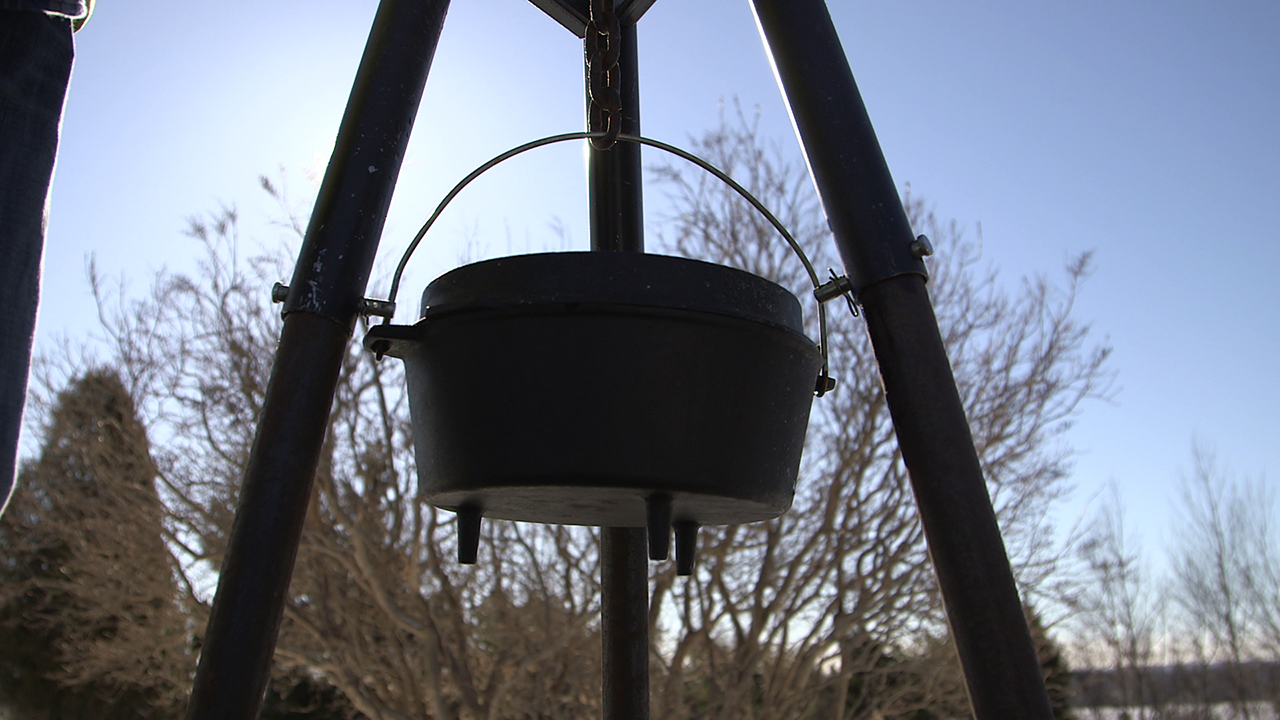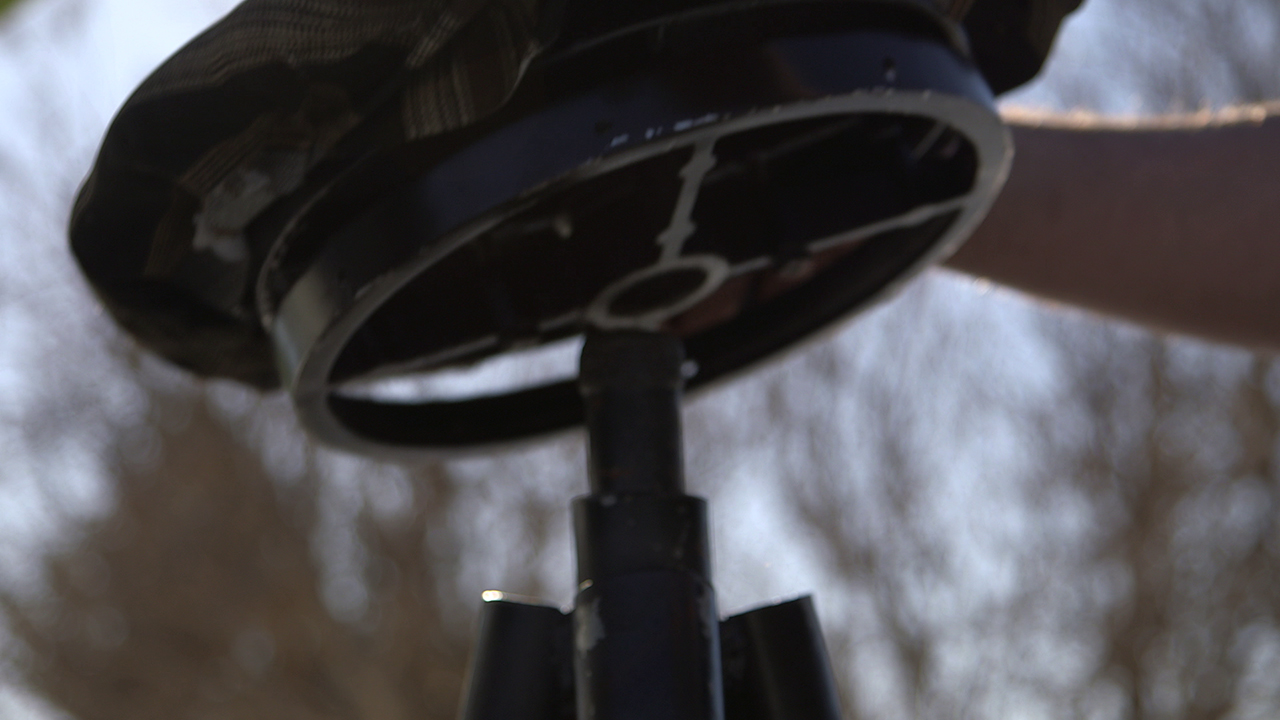 The Tripod Cooking Stool is a Walker original constructed out of metal that begins with a custom-welded tripod with telescopic legs and a hanging chain in the center to suspend a cast-iron dutch oven for cooking. The addition of a detachable seat made from parts of an old metal coat rack allows this to transform from cooking device into fire pit seating.
To use it, simply remove it from the fire and allow it to cool (taking care not to burn yourself or others), then retract the legs and attach the stool top and ta-da… a comfortable stool for relaxing by the fire.
Comments
The Ultimate Projects Guide