The Browling Alley
Unable to decide whether to build a new bowling alley or a new dock for their cottage property, Andrew and Kevin decide to do both, combining two ideas into one. The Browling Alley is a fixed wooden boat dock that also doubles as a ten-pin bowling lane, complete with gutters, a mechanical pinsetter, and a ball return system.
Project Steps
Step 8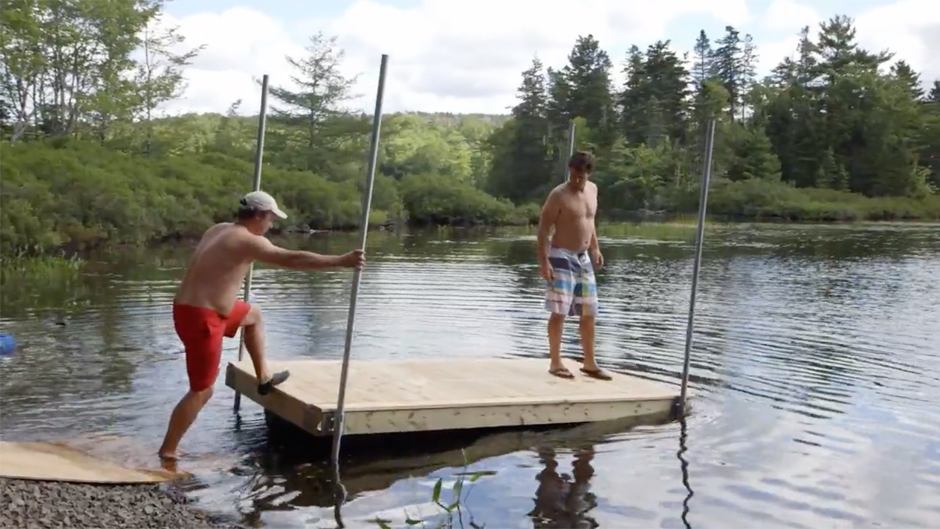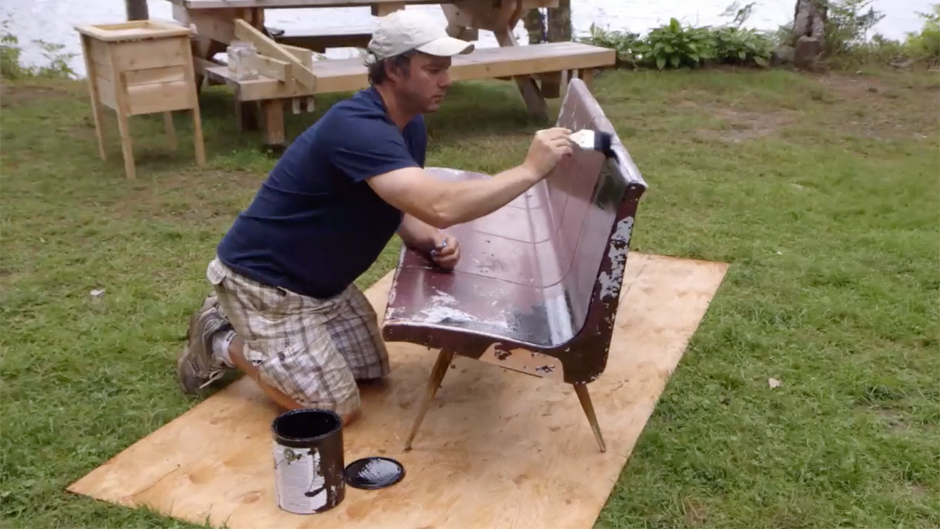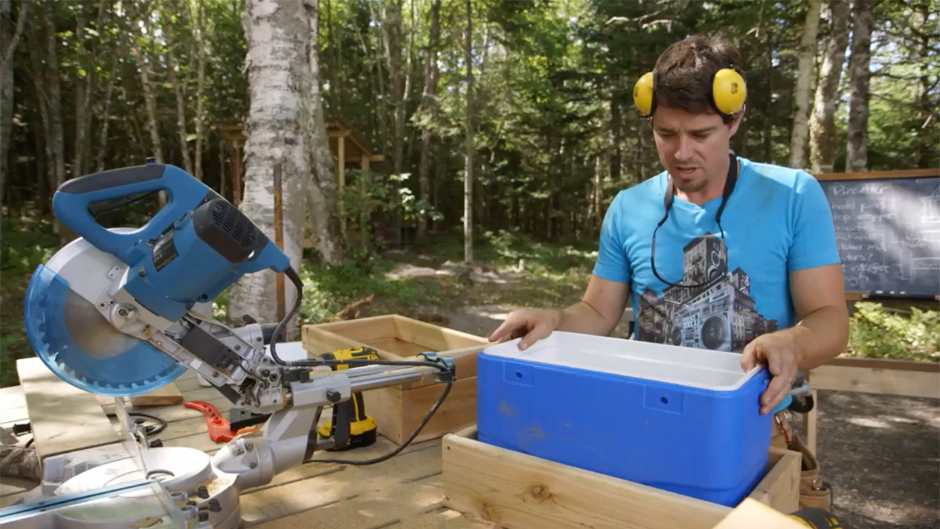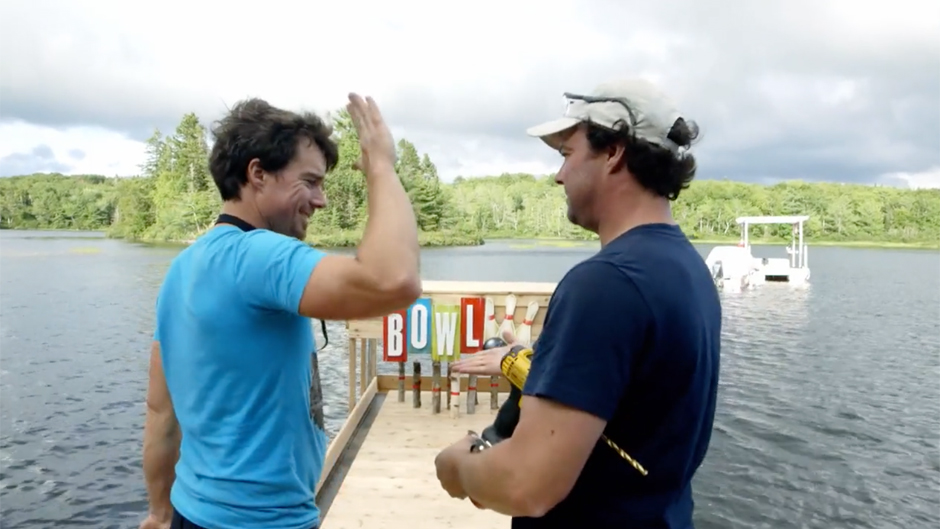 Now all that was left was to launch our dock, float them into place and anchor the sections together. We placed our pinsetter/ball return table at the end of the dock and connected the ropes to the reels: one for resetting the pins and another for operating the ball return.
Adding some finishing touches will put the 'bro' in this project: lounge seating, a Solar Nacho Table with hidden beverage cooler, and a Sixties era bowling sign. Time to give your building 'bro' a high five for a job well done, and enjoy some hot nachos and cold beer.
Comments
The Ultimate Projects Guide