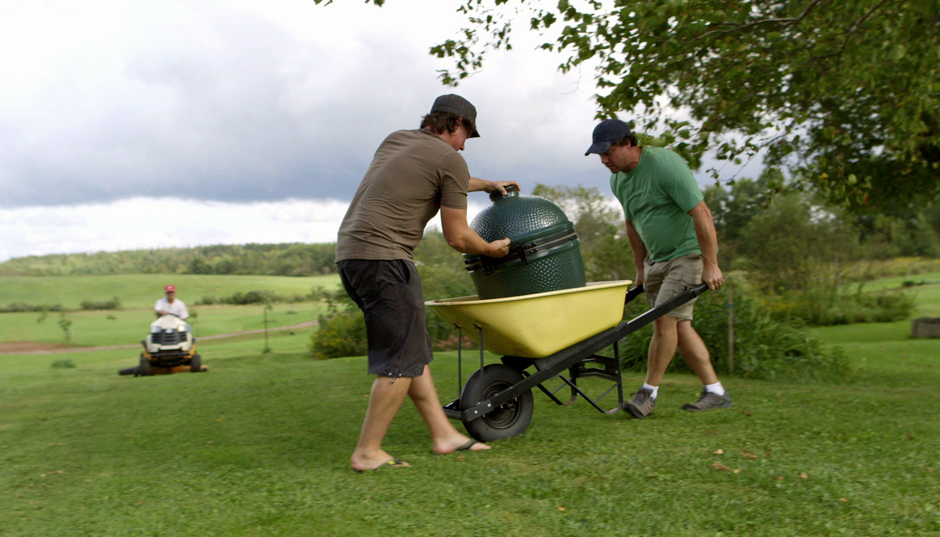 Last summer, Andrew and Kevin packed up their mobile beer cart and moved into a former Masonic Lodge in Great Village, Nova Scotia. After pulling out the old carpet (and knocking down a few walls), the brothers now have the task of meeting their neighbours (and making a good impression, too!). And while borrowing the expensive Komado barbecue from the folks next door may work for charming DIYers like Andrew and Kevin, there are other ways to be a good neighbour. Here are a few tips:
1. Introduce yourself. If you want to start off on the right foot, take the initiative to go over and say "Hi!". Half the battle is meeting the person. Extra brownie points if you bring the beer!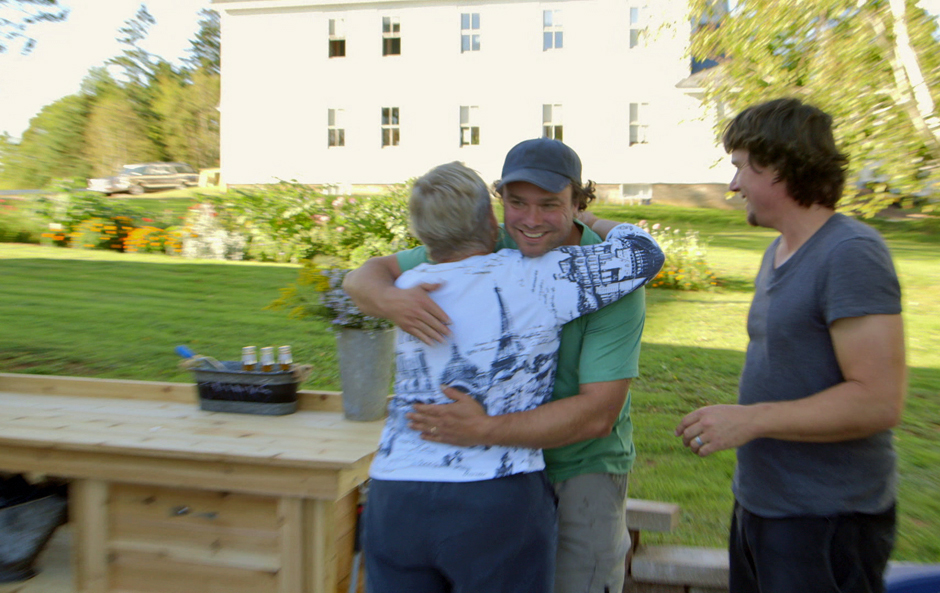 2. Throw a block party. After you've introduced yourself to your next-door neighbours, why not meet the whole neighbourhood? This will not only help you to get to know everyone quickly and in a relaxed setting, but it'll also help you scope out who will let you borrow stuff in the future. Only kidding!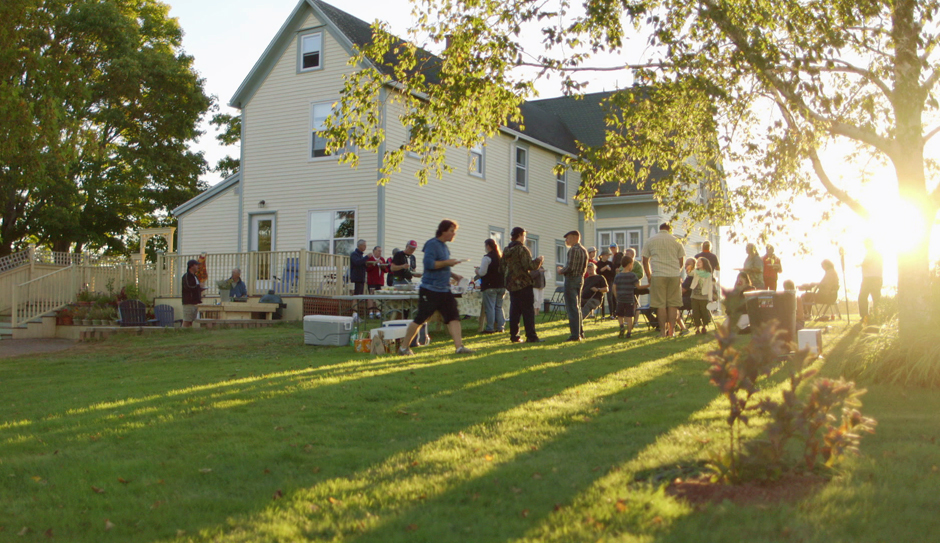 3. Keep the noise to a minimum. Things can get a bit tense, especially if you're running the band saw at all hours of the day — and night. Be respectful of people's down time. No one wants to be hearing a buzzing saw at the crack of dawn or in the middle of the night.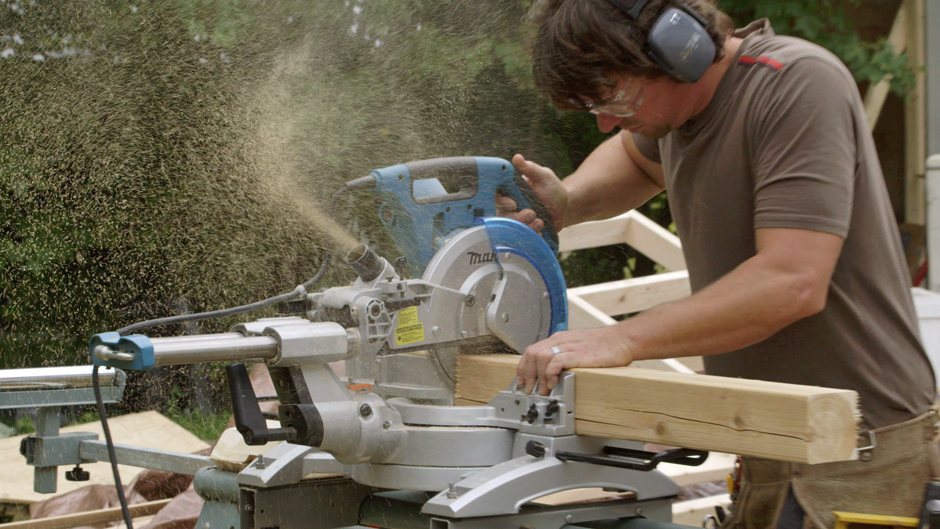 4. Bring an unexpected gift. There's nothing quite like an unexpected gift — even if it is a very large table on wheels. It's a simple gesture, but one which goes a long way.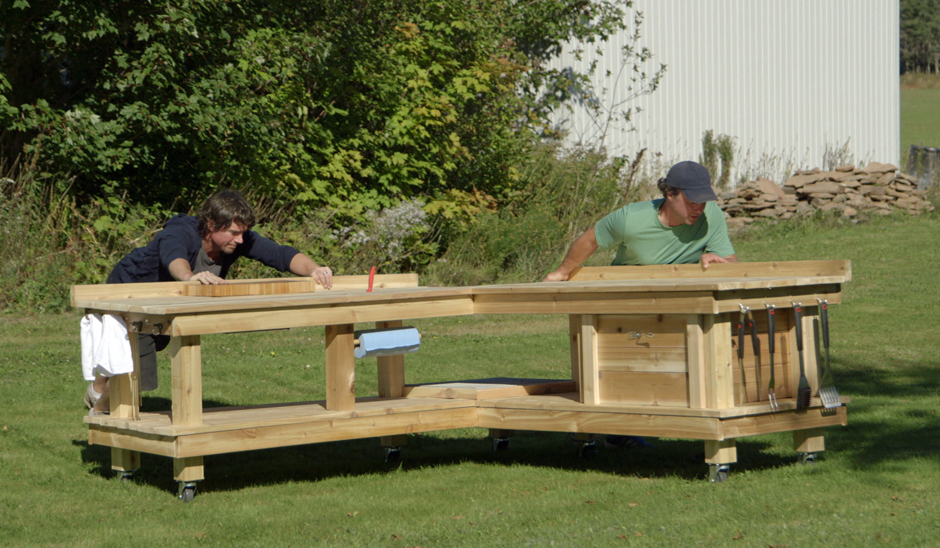 5. Keep your yard tidy. A shady spot bordering your neighbour's property is probably not the best place for your DIY barbecue made from an old cast-off truck tire. Be respectful. This also goes for any equipment you might have lying about.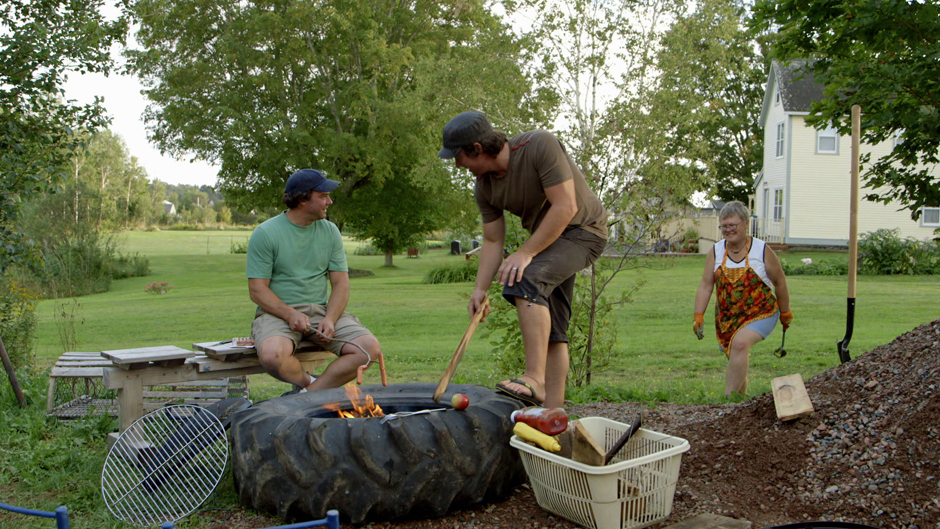 At the end of the day, everyone wants a place to call home — whether its a cosy family space or your own ultimate MANtuary. Be respectful, and hopefully those around you will act the same.