When Andrew and Kevin of Brojects think of a project, they think big. Take for example the swim raft. Most swim rafts are basically just a small dock — a floating square of wood anchored in the lake. Andrew and Kevin's swim dock is something else — a luxury hide-away where you can rest, drink, eat, fish — and of course — swim. Want to make your own Ultimate Swim Raft? Follow the steps in our project guide. Then return here for 6 things to do with your Ultimate Swim Raft (besides swimming).
1. While the ultimate swim raft can be anchored anywhere, it's mobile. With a small electric trolling motor, you can check out the best views on the lake.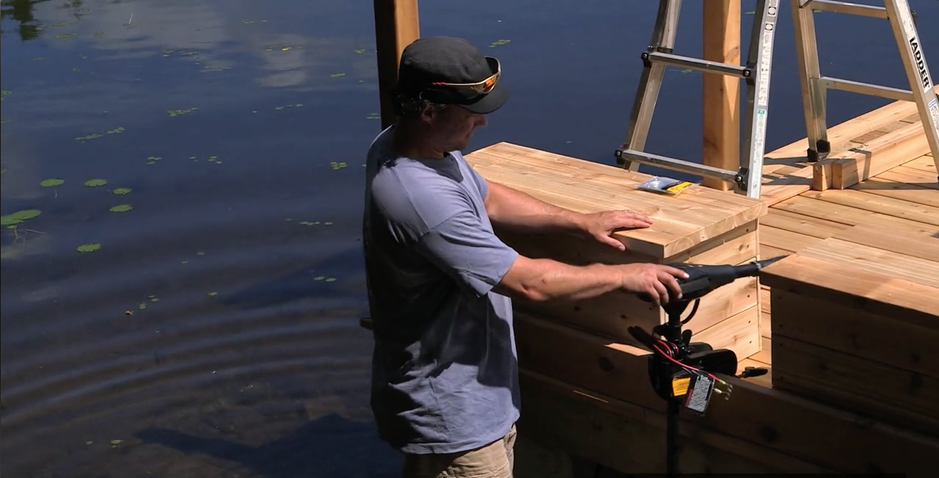 2. Since it doesn't have an outboard motor, the raft is slow but very quiet. You don't have to wait for the fish to come to you, you can go to the fish. Take the swim raft to the best fishing spots, grab a pole and drop your line without fear of scaring off your score.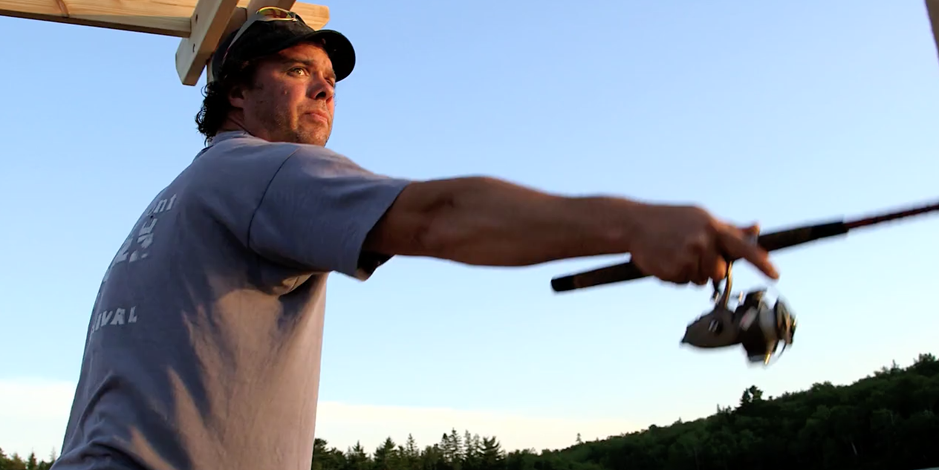 3. With an onboard BBQ, you don't need to head back to shore to cook your catch. There is nothing fresher than smoking a freshly caught trout right on the raft.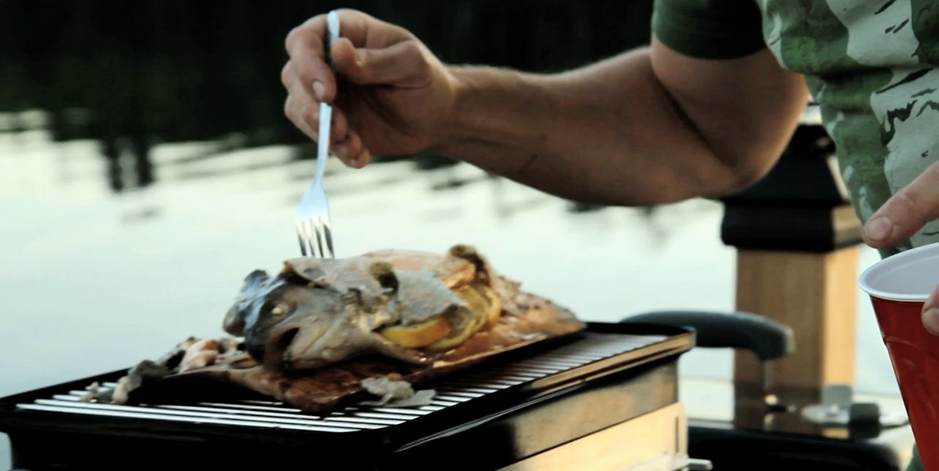 4. The ultimate swim raft is sturdy enough hammock ready. There's nothing more relaxing than getting into a sling, putting your feet up and letting the waves slowly rock you.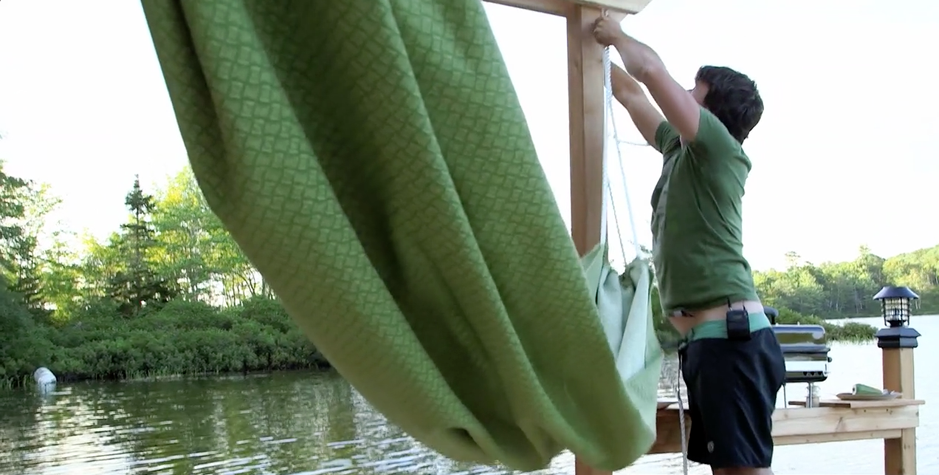 5. With a cooler for drinks and plenty of seating, the ultimate swim raft is also a mobile, floating patio. You can even add some patio lights and bring some portable tunes to set the mood.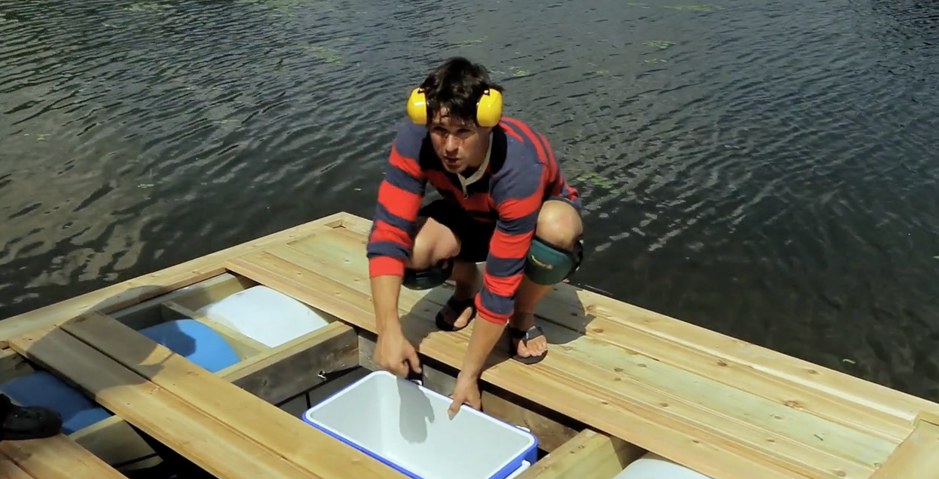 6. Of course, you can always use the ultimate swim raft to get away from the family. Leave the mainland behind and find a quiet place to read your latest novel with nothing but the sounds of loons and the occasional jumping fish to distract you.